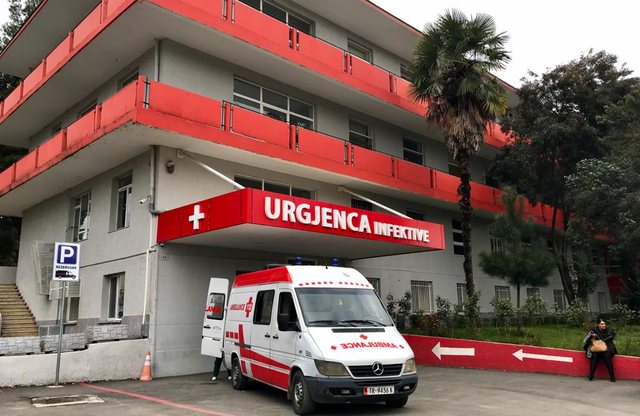 In the last 24 hours, 2,761 tests have been performed and 516 new cases of Koronavirus have been confirmed. The geographical distribution of cases is as follows:
198 in Tirana, 27 in Fier, 25 in Elbasan, 23 in Shkodra, 21 in Durres, 16 in Lushnje, 15 in Vlora, Saranda, 13 in Kamza, 12 in Mallakastra, 10 in Patos, Berat, 9 in Tepelena, Korca, Skrapar, 8 in Mat, Gjirokastër, 7 in Kavaja, Përmet, 5 in Mirditë, Vora, 4 in Shijak, Divjakë, Himara, Delvinë, Dimal, Kuçovë, 3 in Tropojë, Kurbin, Selenica, Dropull, Maliq, Pogradec, 2 in Vau i Dejës, Puka, Kukës, Lezhë, Libohovë, Këlcyrë, Peqin, 1 in Fushë Arrëz, Rrogozhinë, Dibër, Klos, Konispol, Devoll, Poliçan, Gramsh.
There are currently 7,718 active COVID-19 patients nationwide. While in COVID hospitals 157 patients are receiving treatment, of which 23 are in more serious condition.
Regarding the fatal cases, a 48-year-old citizen from Lushnja, a 58-year-old citizen from Vlora, a 64-year-old citizen from Fier, a 78-year-old citizen from Tirana and a 79-year-old citizen from Durrës could not survive the disease. On the other hand, 597 citizens were cured during the day, bringing the number of cured to 187,506 since the beginning of the epidemic.