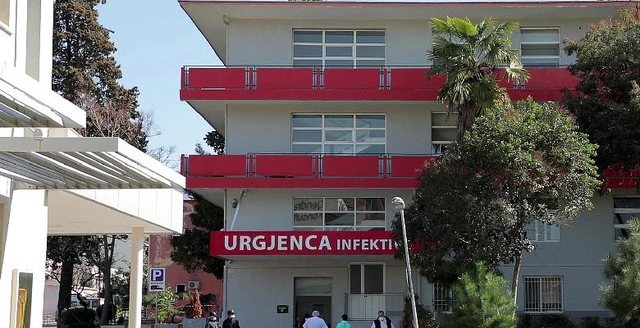 In the last 24 hours 5480 tests have been performed and 992 new cases of Koronavirus have been confirmed. The geographical distribution of cases is as follows:
341 cases in Tirana, 96 cases in Shkodra, 77 cases in Durrës, 40 cases in Lushnje, 34 cases in Elbasan, 33 cases in Fier, 25 Malësi e Madhe, 23 cases in Kamza, 22 cases in Lezha, Saranda, Berat, 20 cases in Kruja, Kavaja, 19 cases in Kukës, Vlora, 16 cases in Kurbin, 15 cases in Gjirokastra, 12 cases in Gramsh, 11 cases in Vora, 10 cases in Has, Librazhd, 9 cases in Mallakastra, Dimal, 7 cases in Shijak, Devoll, 6 cases in Mat, Pogradec, Peqin, 5 cases in Vau i Dejës, Patos, Libohovë, Skrapar, 4 cases in Bulqiza, Divjakë, 3 cases in Rrogozhinë, Dibër, Rroskovec, Tepelena, 2 cases in Mirditë, Delvinë, Korça, Cerrik, Belsh, 1 case in Fushë-Arrëz, Klos, Selenica, Dropull, Kolonjë.
Meanwhile, 4 citizens have passed away, namely: a citizen from Lezha 60 years old, a citizen from Vlora 67 years old, a citizen from Berat 73 years old, a citizen from Librazhd 79 years old.
There are 12,744 active COVID19 patients nationwide. Currently 194 patients are receiving treatment in COVID Hospitals, of which 32 are in the most serious condition. 843 citizens have been cured in the last 24 hours, bringing the number of cured to 144,122 since the beginning of the epidemic.