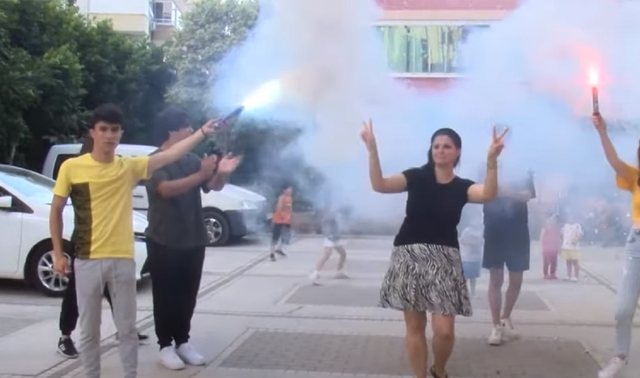 A woman in Adana, Turkey celebrated her husband's divorce as if she were getting married. Çilem Ulkerler, 42, after the trial with her husband, had a party in the neighborhood with a drum.
Chilem called the split a victory after a two-year process. She called the drummer, gathered the company and rejoiced together as her dancing video is making the rounds of the network.
The 42-year-old is a mother of two and has been married for 18 years. Violence and economic problems say they led him to divorce.