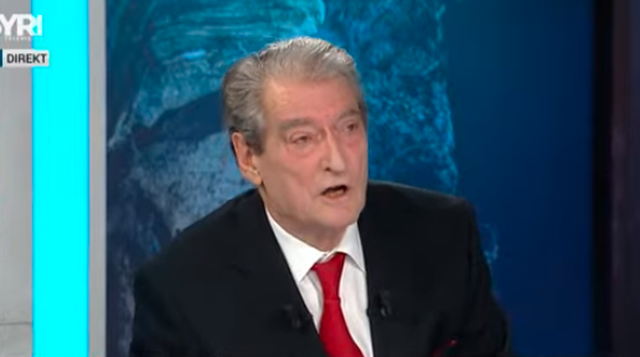 Former Prime Minister Sali Berisha was tonight invited to the show "Çim Peka Live" on "Syri Tv". During the interview he made an unexpected statement, as he said that he does not rule out the possibility of returning to the helm of the DP.
"Did you say that you will not return to a leading position?", Asked journalist Peka.
"Never say never! I used it with Ramiz Alia and I use it again, because today I have changed my path and I am removing all my obstacles. I do not exclude any of my constitutional rights anymore", Berisha answered sharply, surprising them all.