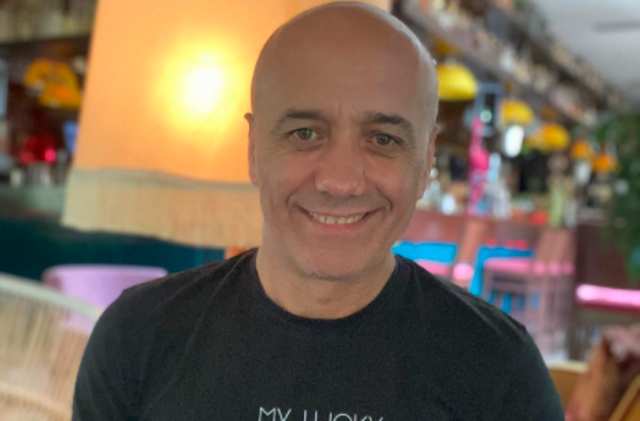 In addition to being a successful actor and moderator, Salsano Rrapi is also a very dedicated father to his daughters, Marg and Ama. The actor prefers to keep his personal life very private and has no pictures with the girls, but last night he made an exception.
Salsano has published a video where it is seen that the girls have taken the paints and started painting it.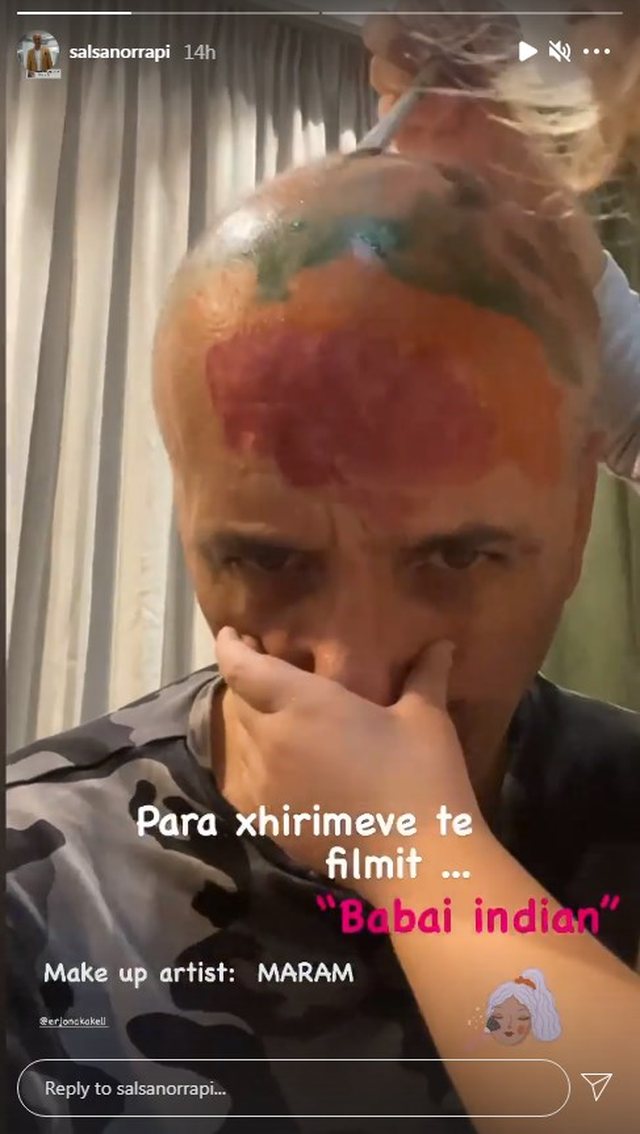 "Before the shooting of the film: Indian father. "Make up artist: Maram", wrote Salsano.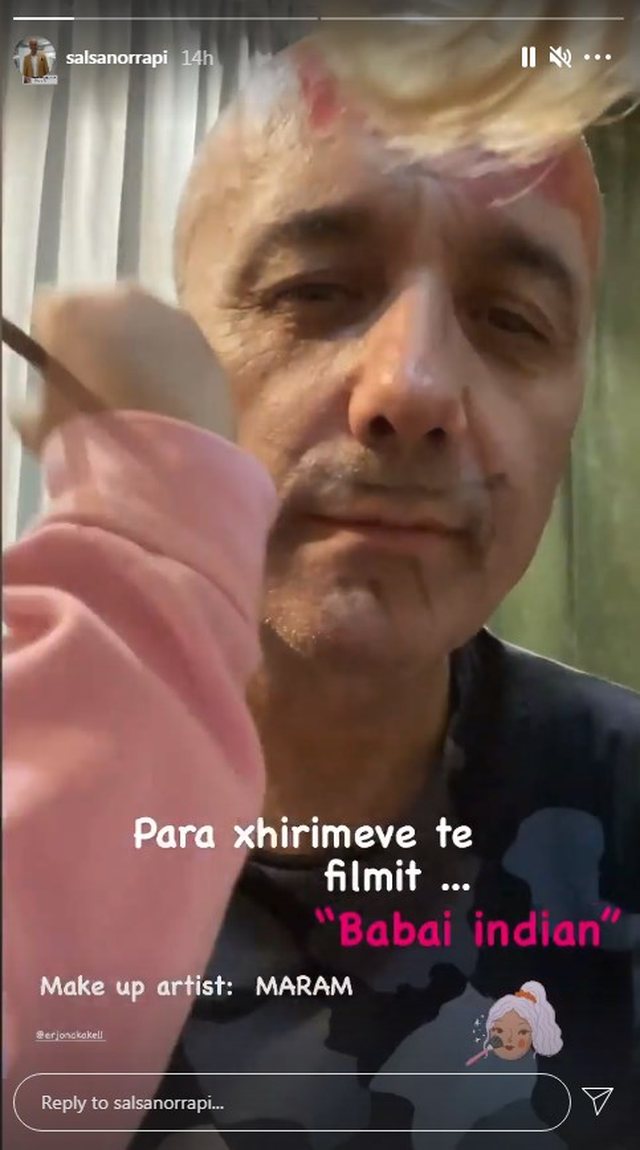 The reason why Salsano tries to keep his family and especially his two daughters away from media attention, he revealed in an interview on Rreze Dielli:
"Është instiktive pse ne nuk duam t'i nxjerrim vajzat në rrjete sociale. Jam supersticioz, kam përshtypjen se po të nxjerr një foto të vajzave, nesër ato do të sëmuren. Vajza ime e vogël sikur sëmuret pak më shpesh, por të vogla janë.. do të sëmuren."
Aktori shtoi se në këtë zgjedhje ndikon edhe fakti që si ai, si nëna e fëmijëve të tij, Ejona Kakeli janë personazhe publikë:
"Vajzat janë ende të vogla. Dua që këtë zgjedhje ato ta vendosin kur të rriten nëse duan të dalin në postime ose jo. Ne jemi personazhë publikë dhe ky fakt mund të ndikojë tek ato në të ardhmen."