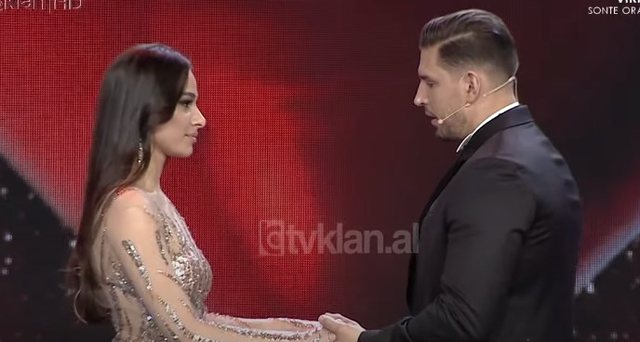 Tonight in the finale of the love show, "Love Story", Saimiri finally made his choice and the girl who took the prince's heart is the beauty from Elbasan, Meri Murrizi.
Saimiri made his decision at the end of the show as he shook hands with Mary in the middle of the stage, expressing his love for her.
But after the show, commentators have lined up on social media to attack the protagonist of the show calling her "cold and emotionless".
Many others express disappointment that the couple did not exchange a kiss in the end.
Some of the comments: "How fake you are the other emotion point that I know everyone goes out together"
"Well done, Meri, I do not think she is very happy, not with a script"
"Mary without emotions at all. I do not understand she was happy or sad about the election"
"Mary as a very cold statue"
"The game continues outside with pain this girl just has no feeling"
"Congratulations congratulations, although surprising Mary from the beginning to the end without shaking your eyelashes at all with its seriousness, attitude without emotions"
"Fake couple, no romantic kisses, Mary as a statue. It's just a show"
"No sense of Mary, like wood"
"Closing was not done properly"
"Congratulations if we did not hear Mary at all ?! What was this closure as if the aman train came to you?"