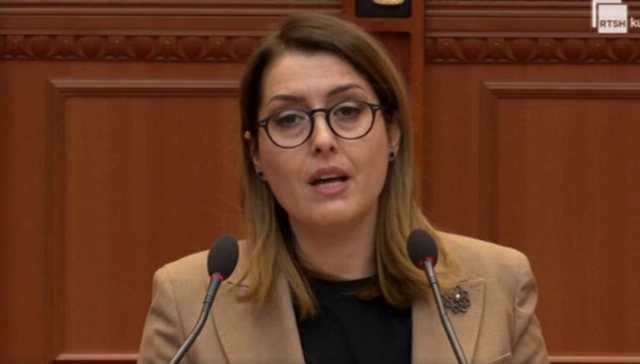 The Minister of Health Ogerta Manastirliu has indicated that another 8190 doses will come to Albania from the agreement that our country has with Pfizer. From the rostrum of the Assembly, Manastirliu said that so far over 8000 doses have arrived in the country from the same agreement.
"The virus today a year ago was just news from the world. It was a crisis that put our health system to the test. The world today is divided into two categories of countries, Those who have launched the vaccination campaign and those who have not received any dose of vaccine.
There are 140 countries that have not yet started vaccination. We are among the countries that have started vaccination. Albania had to make a contract with Pfizer. "Over 8000 doses have arrived so far and the delivery of another 8190 doses is expected today", said Manastirliu.
Regarding the categories of vaccinated in the country, Manastirliu said: "Today we have over 4600 lives of doctors, nurses and hospital staff more protected, due to vaccination. Today we have over 400 lives of elderly people in asylums, elderly people over 80 years old and caregivers, most protected due to the start of vaccination. Let me also express my deepest regret for the misinformation that further fueled some unjustifiable public reactions to the vaccination of some citizens who were part of this first group, first of all that they were over 80 years old. They are indeed personalities who do honor to this country and our society, but the criterion and only the age criterion enabled them to be part of a process that began with the elderly in the asylum. It will continue with other +80 year olds, according to the plan for each band of the age group over 80 years old ".
Source: abcnews