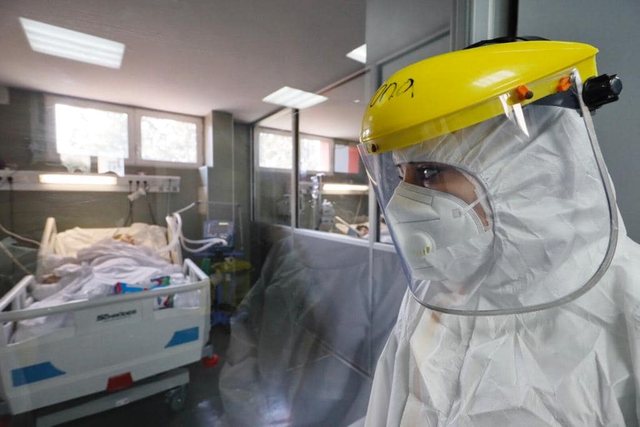 Update of the situation by Covid-19 / dated 13 January 2021
The Ministry of Health reports that in the last 24 hours 3307 tests have been performed, of which 707 citizens have tested positive.
The geographical distribution of cases is as follows: 267 cases in Tirana, 53 cases in Durrës, 34 cases in Elbasan, 30 cases in Vlora, 22 cases in Berat, 20 cases in Fier, 19 cases in Lezha, 18 cases in Saranda, 17 cases in Shkodra, 16 cases in Korça, 15 cases in Lushnje, 13 cases in Puka and Librazhd, 12 cases in Kruja, Kurbin, 11 cases in Kukës and Kamza, 9 cases in Gjirokastër and Delvinë, 8 cases in Mallakastër, Shijak, Kuçovë , 7 cases in Kavaja, Pogradec, Dibër, 5 cases in Gramsh, Vora, Mat, 4 cases in Vau i Dejës, Belsh, Malësi e Madhe, Cërrik, 3 cases in Divjaka, Prrenjas, Bulqiza, Peqin, Konispol, 2 cases in Tropoja, Skrapar, Patos, Poliçan, 1 case in Has, Mirditë, Tepelena, Ura Vajgurore, Selenica, Roskovec, Memaliaj.
In the last 24 hours 439 citizens have recovered, bringing the number of recovered 38,860 since the beginning of the epidemic. Currently in 4 COVID hospitals, 268 patients are being treated, 29 in intensive therapy of which 4 patients are intubated.
Unfortunately, despite the efforts of doctors, 4 citizens did not win the battle with COVID19: 2 citizens from Tirana, 1 citizen from Lushnja, 1 citizen from Fier, aged 76-89.