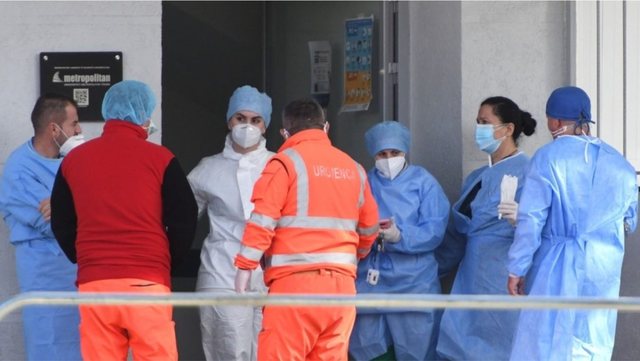 Update of the situation by Covid-19 / dated 21 November 2020
The Ministry of Health announces that in the last 24 hours in our country 2,470 tests have been performed and 737 citizens have tested positive with Covid.
Positive cases confirmed in the last 24 hours have been identified in the following municipalities: 396 cases in Tirana, 54 cases in Fier, 45 cases in Kavaja, 34 cases in Elbasan, 32 cases in Durrës, 31 cases in Korça, 25 cases in Lushnje, 23 cases in Vlora, 17 cases in Pogradec, 16 cases in Librazhd, 10 cases in Kukës, 9 cases in Kuçovë, 6 cases in Tepelena, Malësi e Madhe, 4 cases in Berat, Mallakastër, Gjirokastër, Përmet, Saranda, 3 cases in Kurbin, Delvinë, Peqin, 2 cases in Puka, 1 case in Shkodër and Skrapar.
In the last 24 hours, 414 citizens have been cured, bringing the number of cured people to 15,469 since the beginning of the epidemic.
Currently in 3 COVID hospitals, 443 patients are being treated, 10 in intensive therapy, 5 patients are intubated.