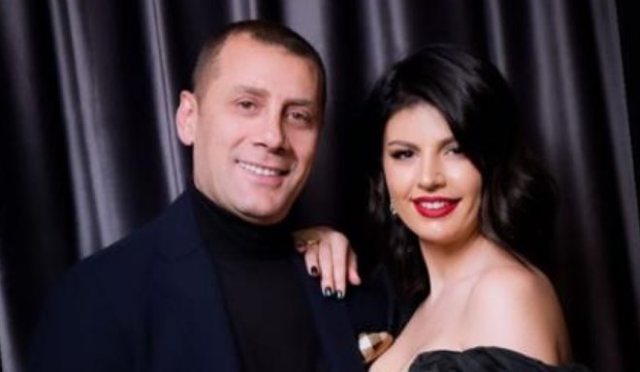 The much-loved public artist, Rudina Dembacaj, has stated that she is in love with Mark Frroku, and has proved this day by day. Rudina is reluctant to express her love publicly to Mark, and there is no doubt that even today's celebration of Valentine's Day could not be missed.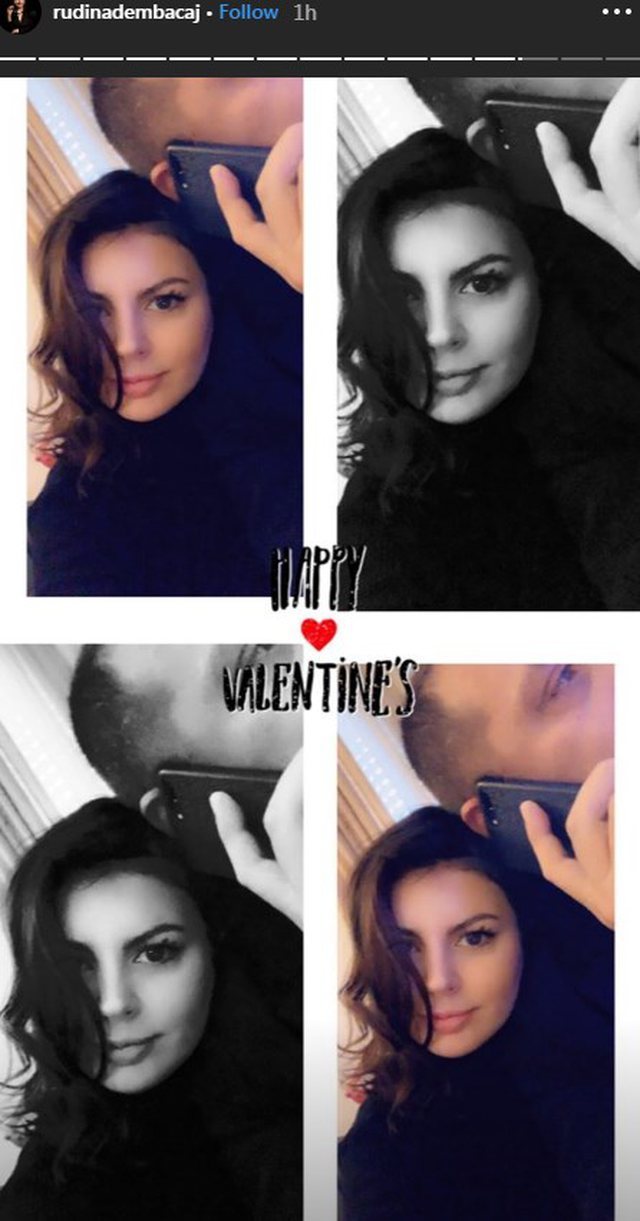 In the morning the artist congratulated the lovers' holiday with a photo showing her leaning on Mark's shoulder and now she has revealed that the former MP is also very romantic.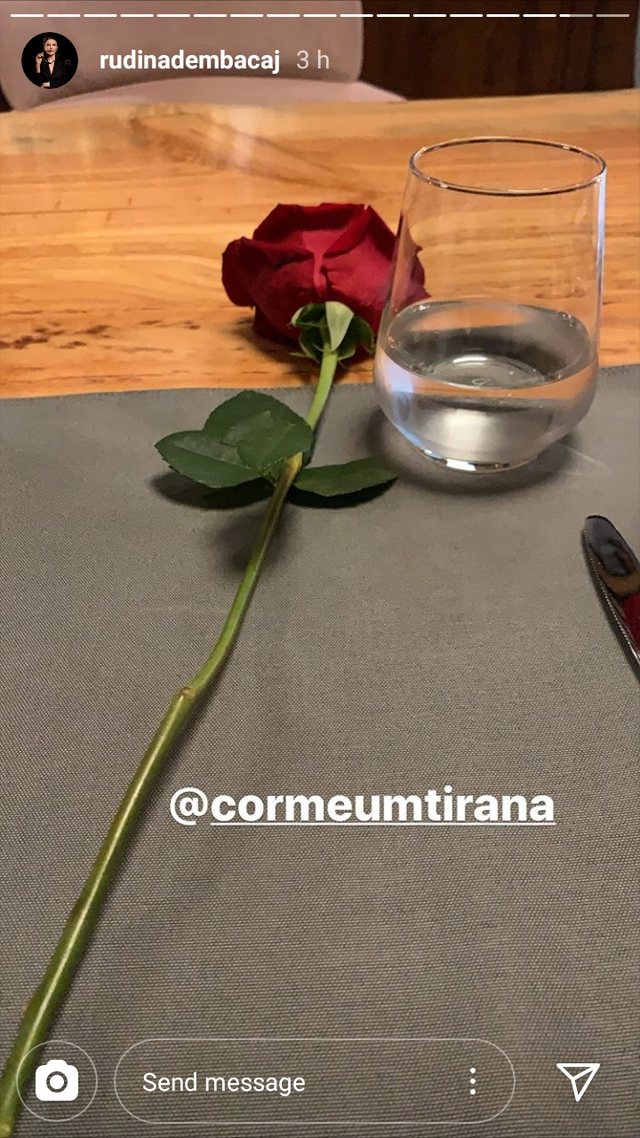 He has given Rudina a red rose which she posted on Instagram. The artist has also posted a photo of them together that reads "Pukjani i heart".