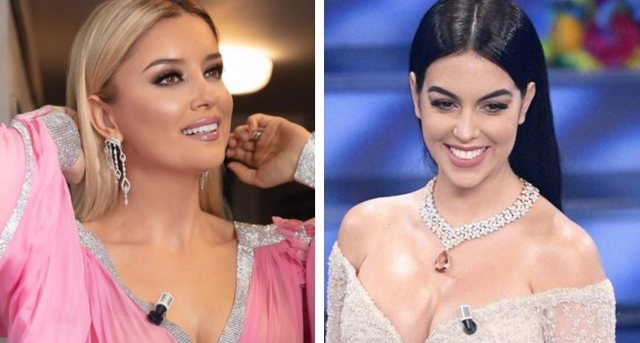 Albanian moderator Alketa Vejsiu and Cristiano Ronaldo's girlfriend Georgina Rodriguez were presenters of the third night of the prestigious Sanremo festival. Both presenters drew attention, but it must be said that Alketa really captured the scene with her eloquent speech that left Amadeus speechless.
The two presenters were also commented on their outfits and one of the Italian media has given them a note for the look.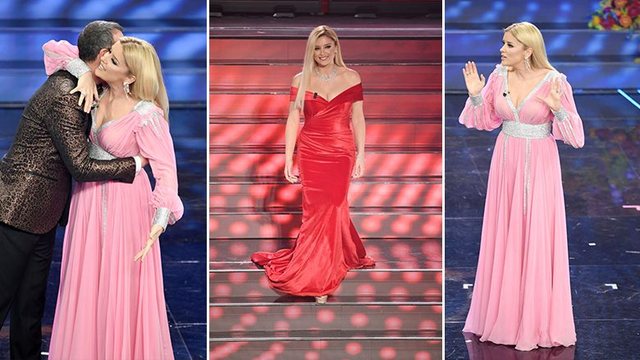 " Ilgazettino.it " put 5 Alceta 's note and commented: "She goes down the stairs to the words" dreams are desires. "She would like to be a glamorous Hirushe, instead of wearing something different and possibly less Big Babol. No, no and no. The second change, on the other hand, is a bit of a 'Pretty Woman'. Anyway, it's better. "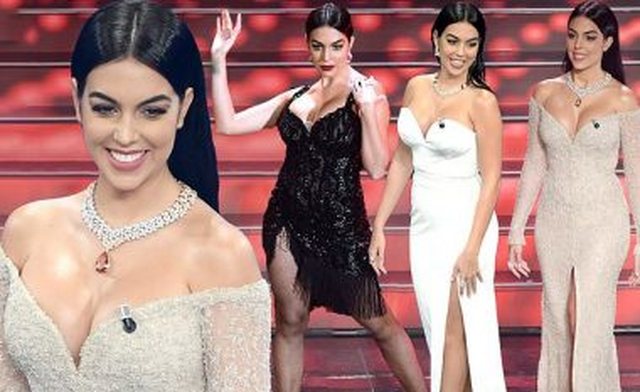 But Georgina, too, has a low rating of 6.5 and even described her dress as banal. "The first dress is an ordinary gown, glossy, with an open ornament. In short banal. Maybe in Spain it is fashionable, but hopefully those who chose this look will take a course on fashion as soon as possible. improved a little with the tango dress. Also the third dress was good, a long white dress, "writes Ilgazettino.it.