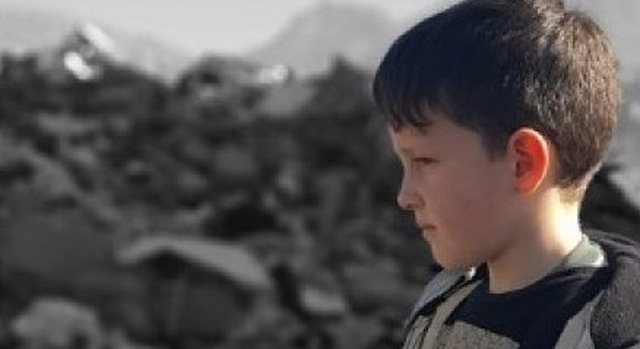 The devastating earthquake of November 26th brought with it many casualties, many memories that people had built up over the years, memories that are no longer in pictures, only in the mind. Journalist Enrik Mehmeti recently posted on his Instagram profile, a photo of a 10-year-old Thumana boy who unfortunately had only left rubble from his home.
While the journalist was taking pictures in the field, the little boy asked him to take a photo of him as there were no more.
'Will you make me a picture of me too?' Not only will I take as many pictures as you want and I'll go out with you because we're all proud of you. ' After I took some photos I passed Rai's colleague the phone to photograph me with the little hero ... Underneath those ruins were not only many people's lives buried but also many memories of other survivors ... Earthquake affected residents have a need not only for the material side that is foremost but also for the warmth to overcome this pain ... A warm word minimally, everyone can say ... ", wrote Enrik Mehmeti alongside the photo posted on Instagram.