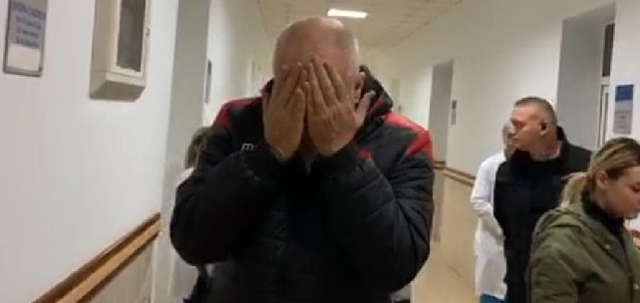 Many injured by the November 26 earthquake have been hospitalized at the Trauma Hospital in Tirana. Among them are two children, aged 7 and 10, respectively, Aurel Lala and Alesio Cakoni.
According to the Minister of Health, the two children had requested that the Prime Minister meet them and Rama had not hesitated to go to support them after the trauma they had experienced. The little ones are still unaware that they have lost their loved ones. Alesio has lost his father and sister. The 10 year old is thrown from the fifth floor to escape and today thanks to God she is fine. On the other hand, Aurel Lala has lost her sister. Their stories have teared the prime minister.
Conversation of Prime Minister Edi Rama with Aurel Lala
Edi Rama: You wanted me, but why did you want me?
Aurel Lala: I wanted to look closely
Edi Rama: How do I look closely? Like a scarecrow?
Aurel Lala: No!
Edi Rama: Where there is earthquake to defeat you, you are like a palace. Loz basketball you?
Aurel Lala: Yes! Basketball and football, but for football I have the ball
Edi Rama: I was told that it is a cun you ask, you do not leave the hospital but Edi Rama did not come, you will stay in the hospital tomorrow.
Father: This is a Juventus fan.
Aurel Lala gives the Prime Minister a chocolate
Edi Rama: Believe me, we will meet again together. But I will close Facebook. You don't have to deal with Facebook because it makes you a fool, the island is my escape. You need books and sports. I will remember this (chocolate) in the prime of you when you come and watch it.