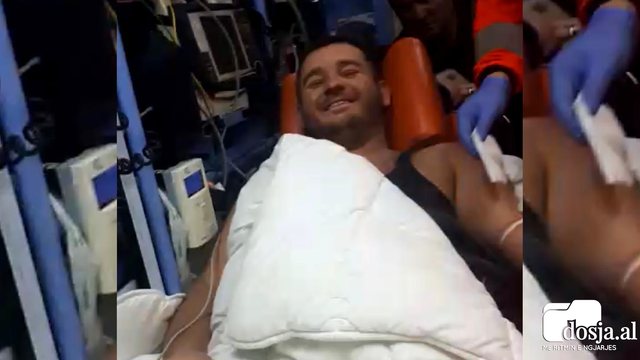 Tuesday, November 26th was a tragedy for Albania that will not be forgotten. The 6.4 magnitude earthquake left many dead. Thankfully rescuers have managed to recover and survive under the rubble. One of them is Clyde Qato.
The firefighters invited to My Story have detailed his rescue operation in detail. They communicated with the young man for 7 hours until they finally managed to get him out of the wreckage.
"I've been communicating with Clyde for over 7 hours. I touched my feet. I was tired of resting under the rubble. When I was resting, he would ask: Will you work again? I told him yes, I said: I rest for a while, you rest because you are in the hotel. I gave him courage. When the toast finally rewarded us. I didn't think anything of those moments, just Clyde. There was a taxi driver there who did a great job. We were above the wreckage and then we heard his voice, orienting the wreckage by hand and we could. We were walking under the rubble for about 7 meters. When we got to Clyde, he was under the bed. There you don't mind, we only thought Clyde. In those moments we do not think about life. He was asking us all the time, he had a lot of power and he helped us too. When he came out he was taken directly. He came out on foot. He had 5 solos on top, "said firefighters.