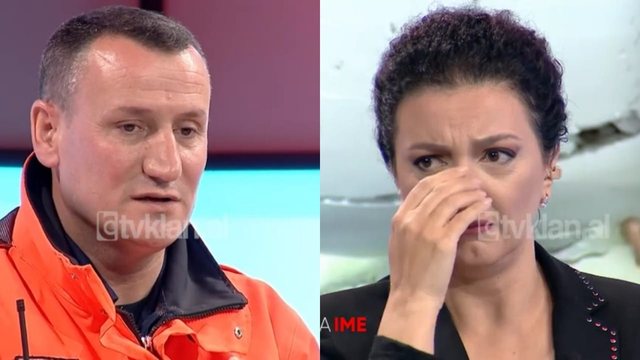 The show's moderator, "My Story", was tearful as one of the firefighters showed in the studio how he found the victims under rubble. Firefighter Arben Cara said his relatives were among the victims.
"After many hours of searching we were able to find the bodies of our Cara family and we saw them trying to get out of the palace entrance and we found the 18-year-old girl hugged, the child put under her to protect her. What to look at, these are very heavy scenes, "Arben Cara recounted, and after this confession Mirela was in tears.
"My family has been recovered from the last rubble after we evacuated other troops. For us they are all the same, "said the firefighter.
"It is a pain that we cannot embody as if we are strong. It hurts us, "said the moderator and decided to air publicity.