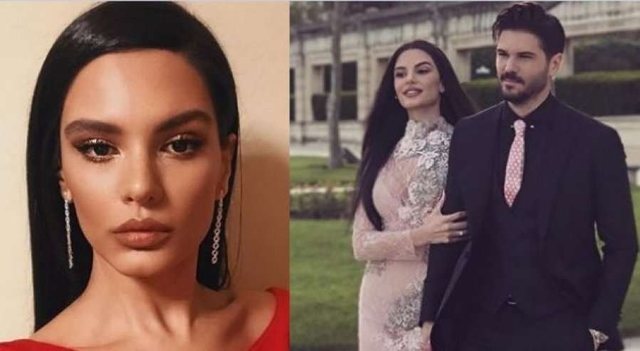 Almeda Abazi, besides being a devoted wife, is also very supportive of Tolgahani's career. The latter has returned to the Turkish screen this season with a new series and for several days Almeda has been posting wishing her husband success.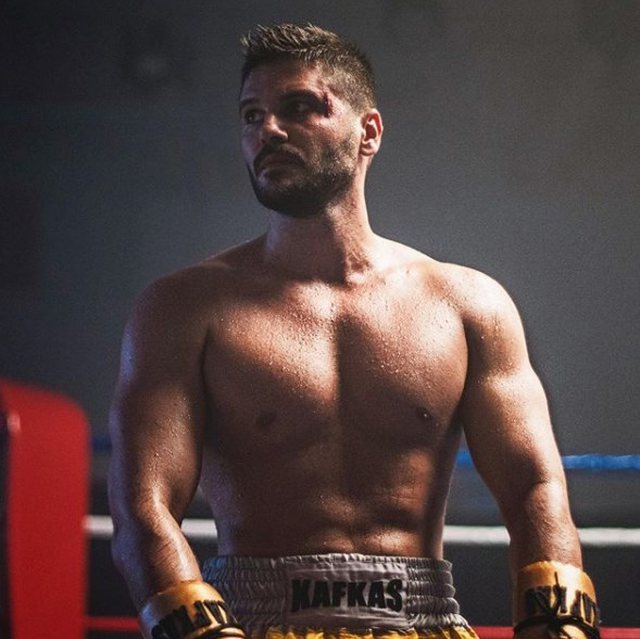 But recently the Albanian beauty posted a photo of Tolga staring at her body and saying, "Okay, we said boxing, we said serial, we said it and that, we accepted. But what is it? In what condition did you bring my husband?"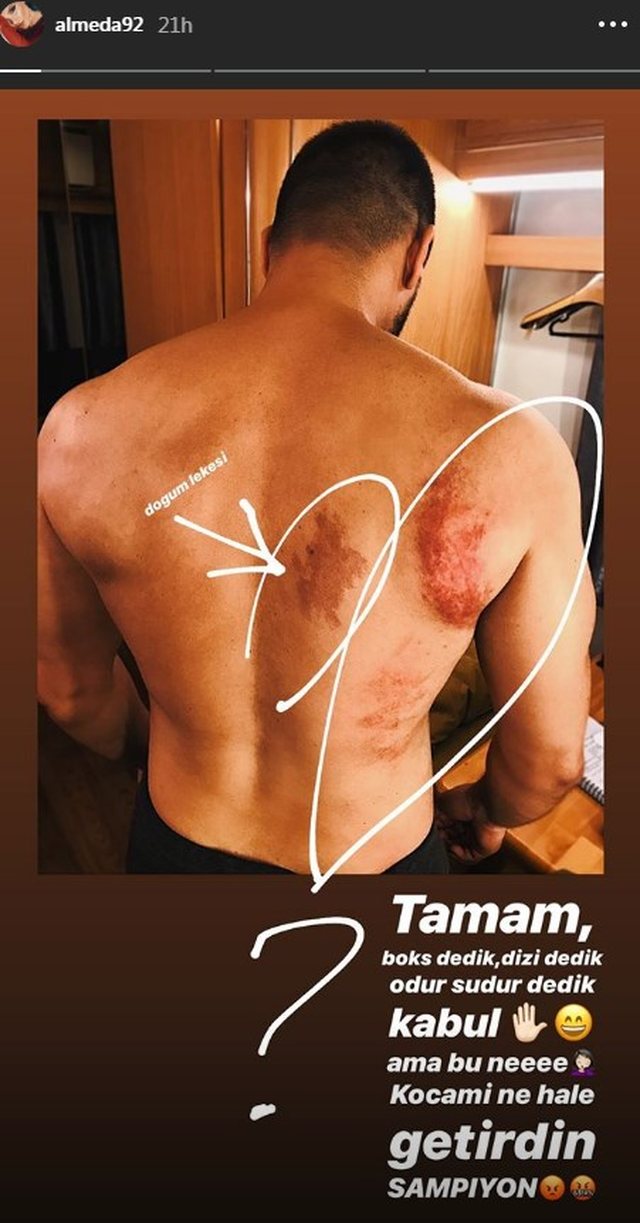 However Almeda has been humorous because the stains are on Tolga's new role in the series "Champion". The couple's son, Efehan, will also play in the first episode of this series.