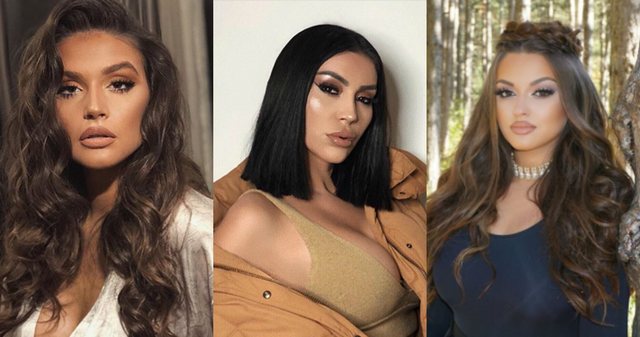 They are beautiful and very engaged with their work, but the popular showbiz girls do not hesitate that often through various postings show that even other simple girls do homework and cook themselves. Today we at Xing.al have decided to bring you 12 recognized Albanian girls who are home brides and every in-law will want them.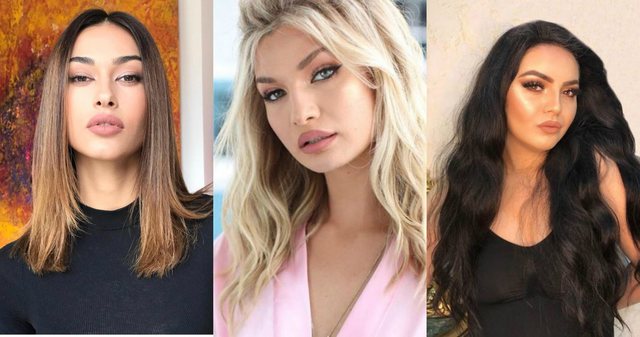 Klaudia Pepa - The renowned ballerina Klaudia Pepa has long gone to Italy where she is pursuing her career there. Since she lives alone, Klaudia often through various posts has shown she cares for her own home, writes Xing.al. Frequent was the famous ballerina's post, but the most commented post was when Claudius released some videos that were seen clearing the yard of the house. / Xing.al.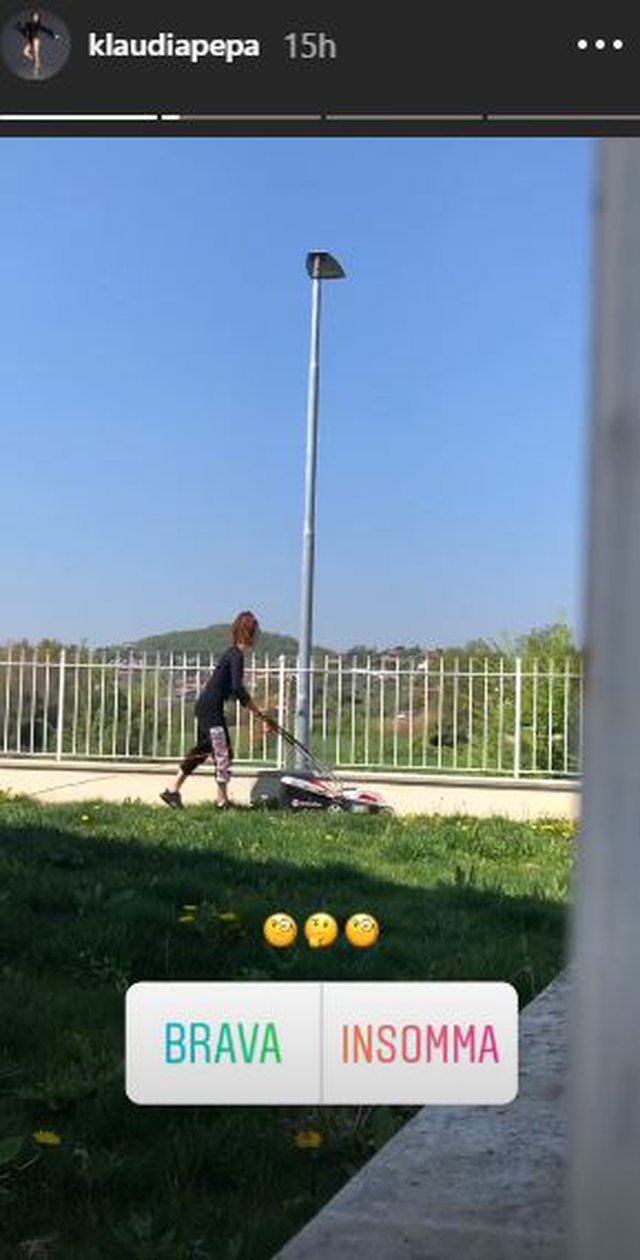 Trejsi Sejdini - As well as Miss Univers Albania, Trejsi Sejdini, who is very active in social networks, constantly publishes pictures and videos that always attract attention, except that beautiful, she has shown that she is also a girl for the home. Xing.al.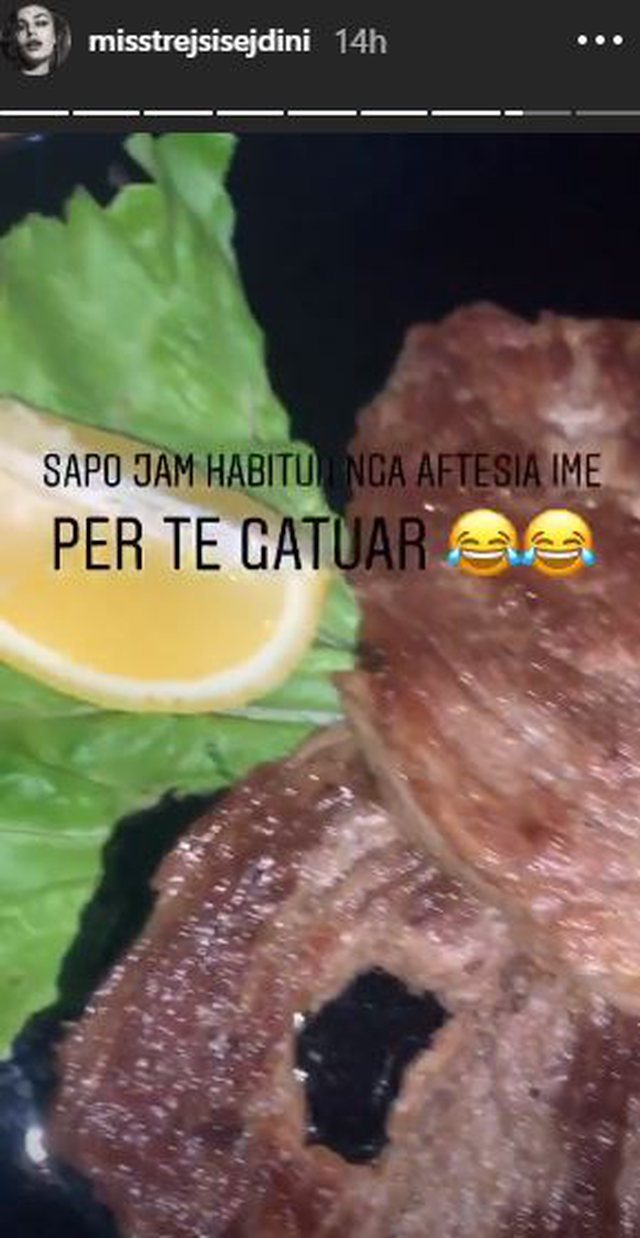 Trainee has discovered that he has good cooked skills that he did not know, writes Xing.al. The model has often posted food plates she has cooked writing that she is surprised by her skills./Xing.al.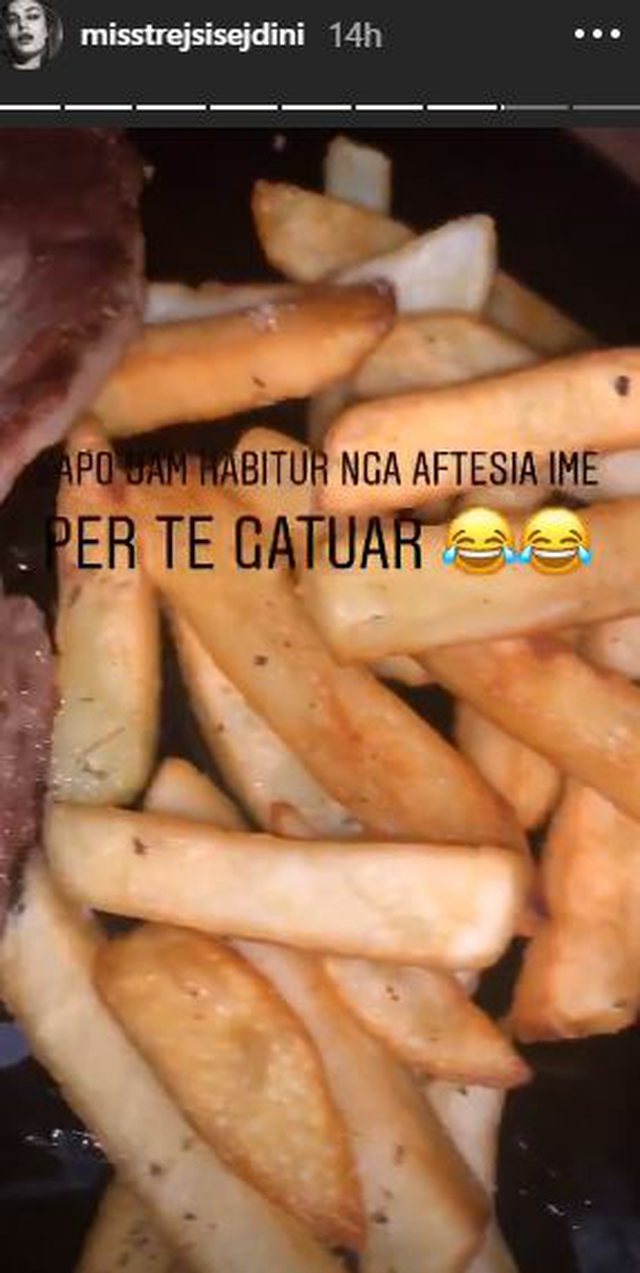 Fifi - The well-known singer Fifi, along with career posts and her songs, also publishes a day-to-day life on social networks. Even Fifi has not been reluctant to show that she is a good housewife and knows how to cook one of the favorite foods of Albanians, writes Xing.al. The singer recently known through some of the videos showed that she was a goat after she appeared cooking cooked in a sack. "Today I celebrate the breaking laws," Fifi wrote near the video where the smokescreen was seen ripe. / Xing.al.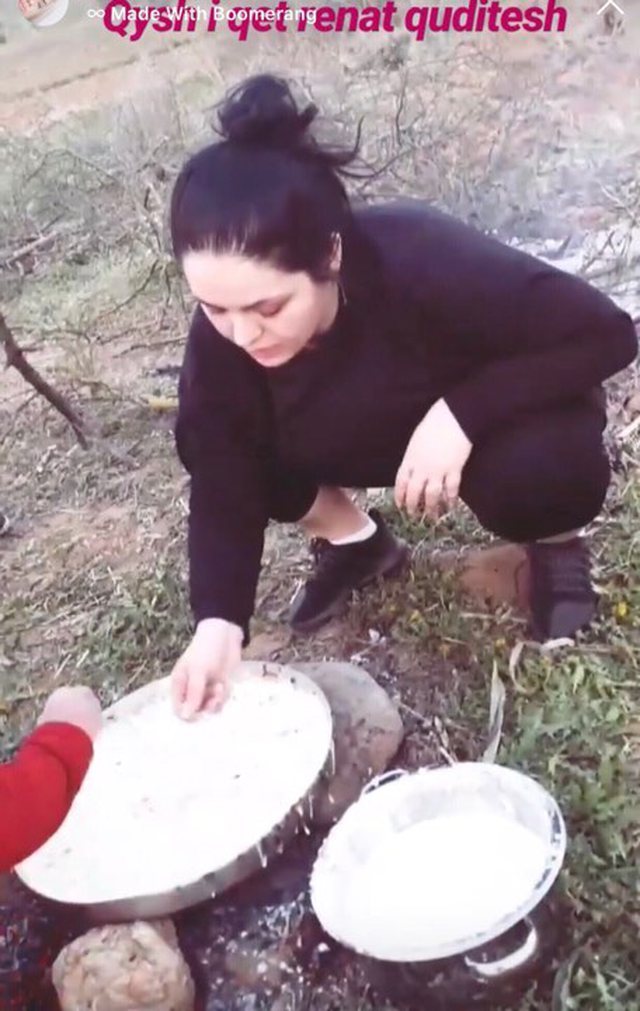 Fjolla Morina - Famous singer Fjolla Morina is one of the most commented characters in the media that always attracts attention to the look and the provocative photos, writes Xing.al. However, Fjolla has shown many times that he is also a very good cook. The renowned singer has discovered for followers that I know how to cook and has not hesitated to share her footage with fans on Instagram./Xing.al.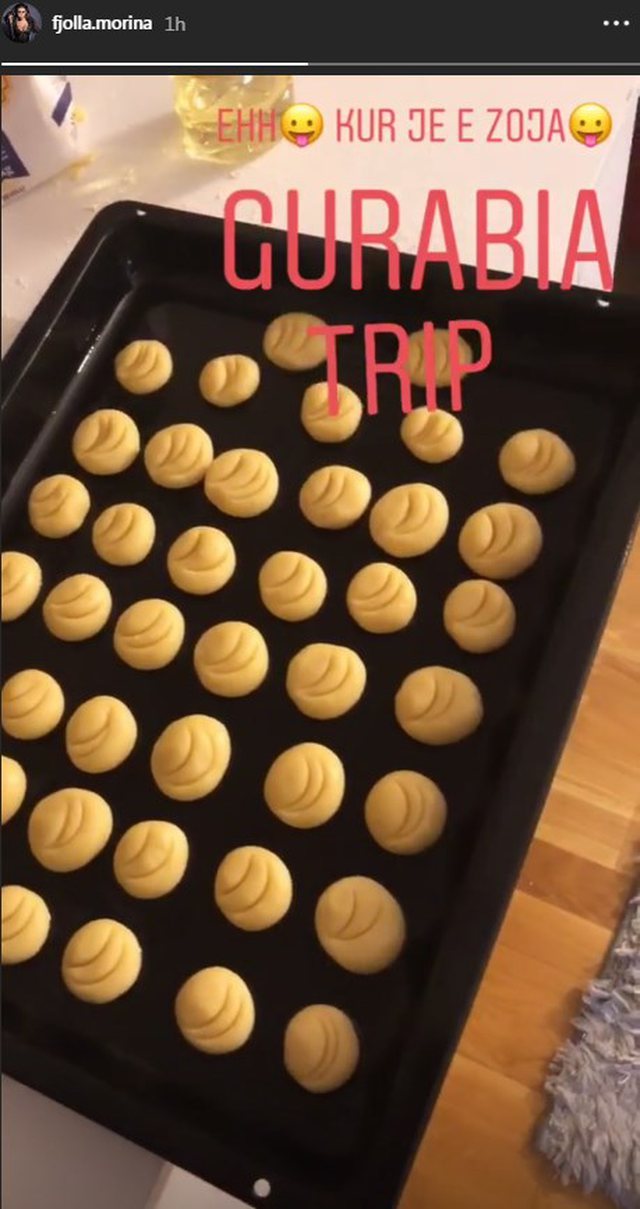 Oriola Marashi - The super-known model, Oriola Marashi, always fades her pursuers with different pictures. She is very active on social networks where she shares every moment of her life, writes Xing.al. Also Oriola has shown her skills in the kitchen. / Xing.al.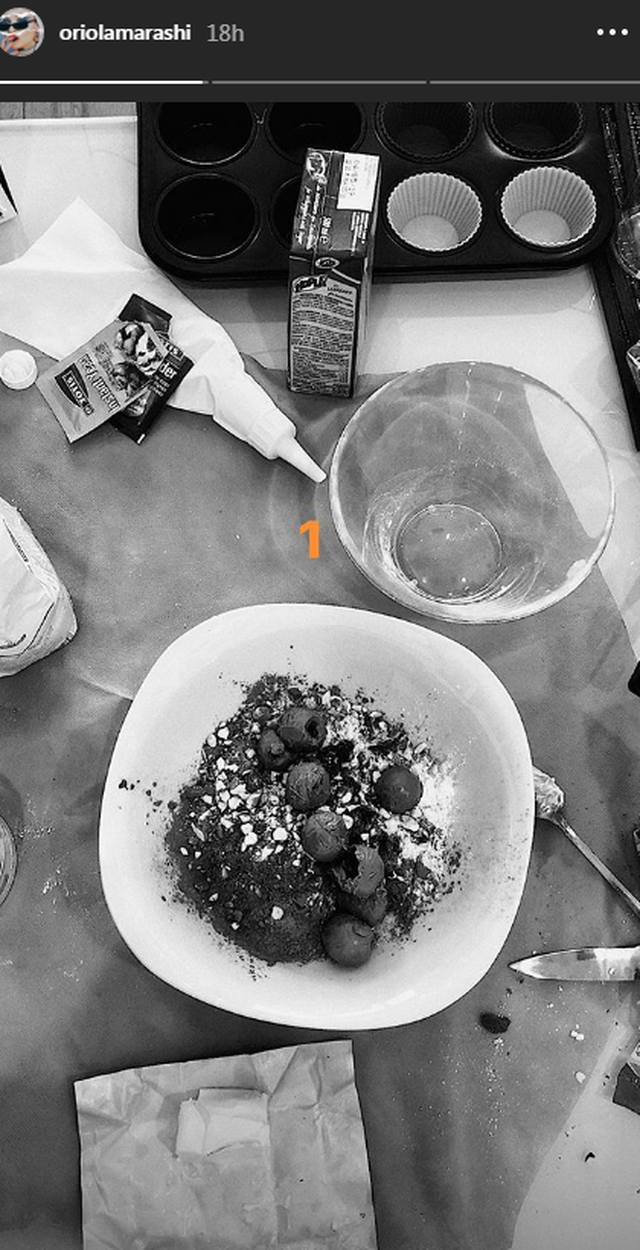 She has shared some photos she appeared while cooking cakes. The model even published the result of sweets in the end indicating that it is good enough to make them./Xing.al.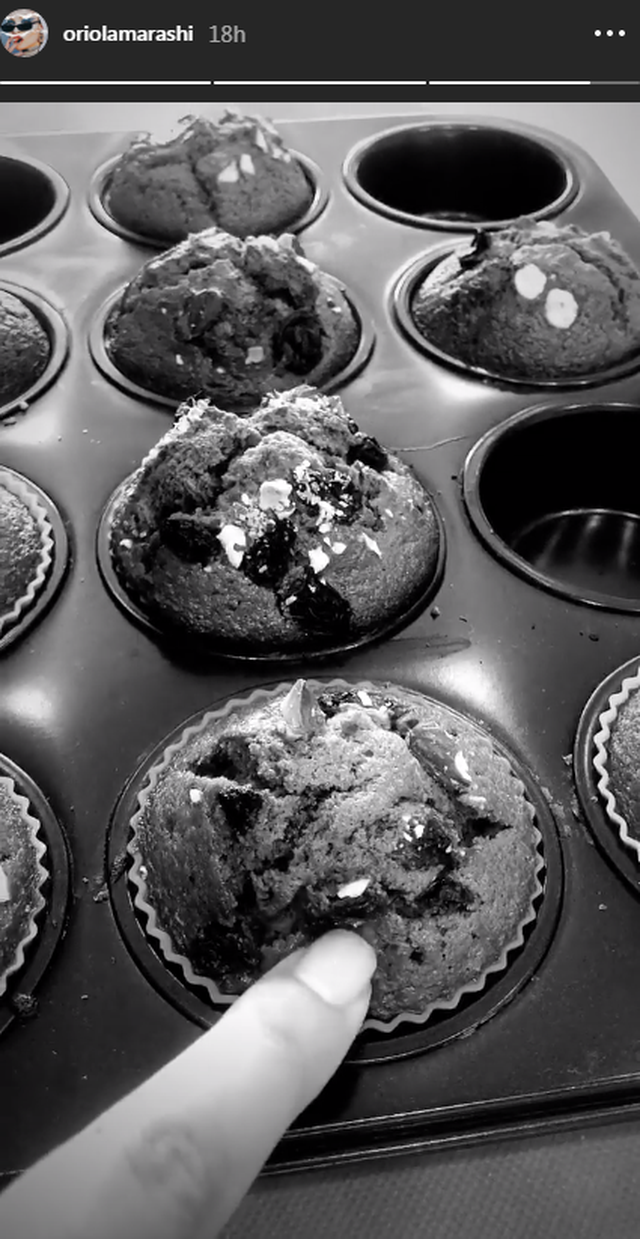 Alesia Bami - Alesia Bami, has become one of the most sought after characters in social networks where, besides the pictures that everyone's attention has shown, she is also a girl who cares much about the home, writes Xing.al.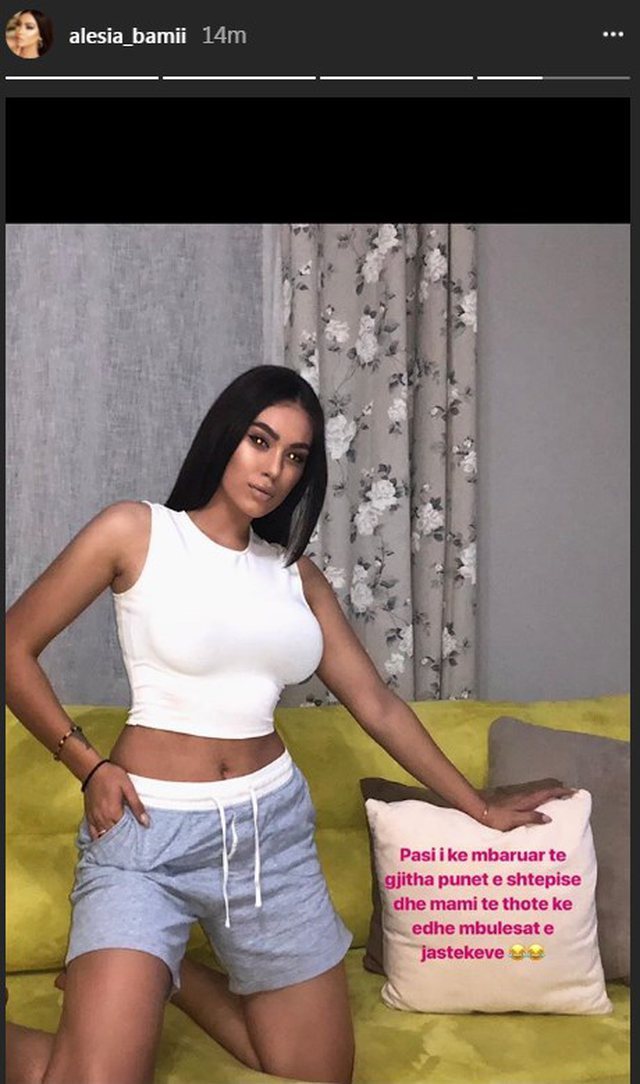 She has recently published some pictures showing that she had done housework and that everything in her apartment looked like pureness, as her mother was looking for other jobs, writes Xing.al. "After you have finished all your housework and mom say you have pillowcases." Xixë dishes, hide the glasses says, "wrote Alesia in her posts as she showed the environment./Xing.al.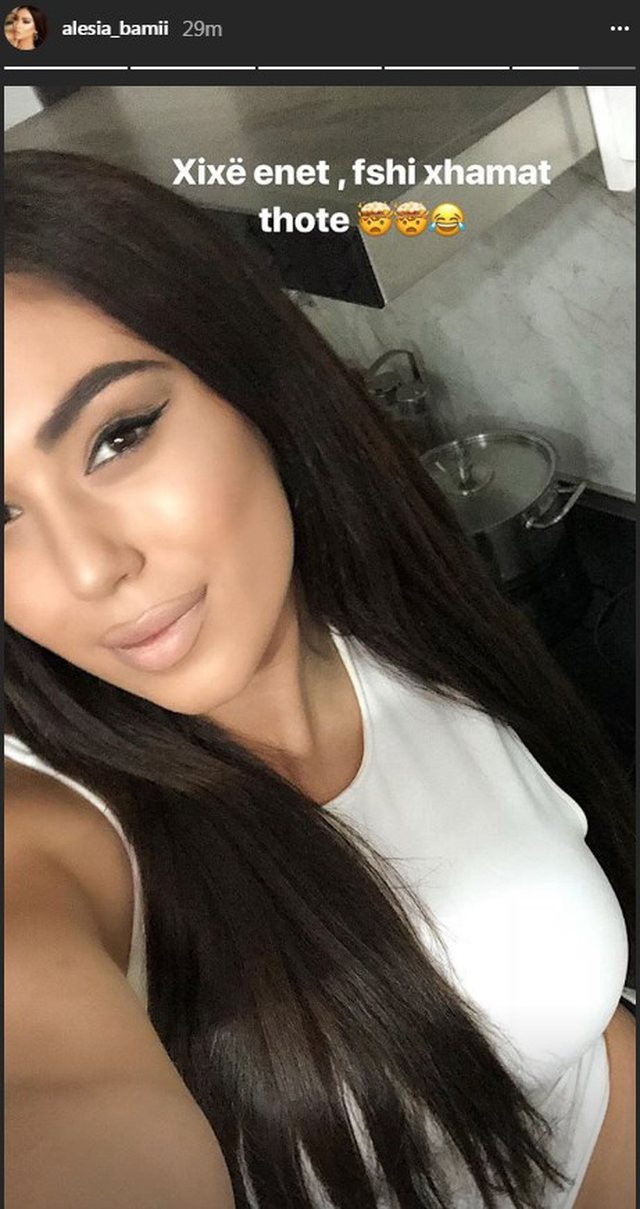 Ronela Hajati - Blessed one who loves to pick up the famous singer Ronela Hajati for her bride, which has shown that she has a special relationship with cooking. She often through posts has discovered she is a very good cook and her dishes are very tasty, writes Xing.al. "I'm pretty cook," Ronela wrote a short while ago in a post where she showed her own meals and meals./Xing.al.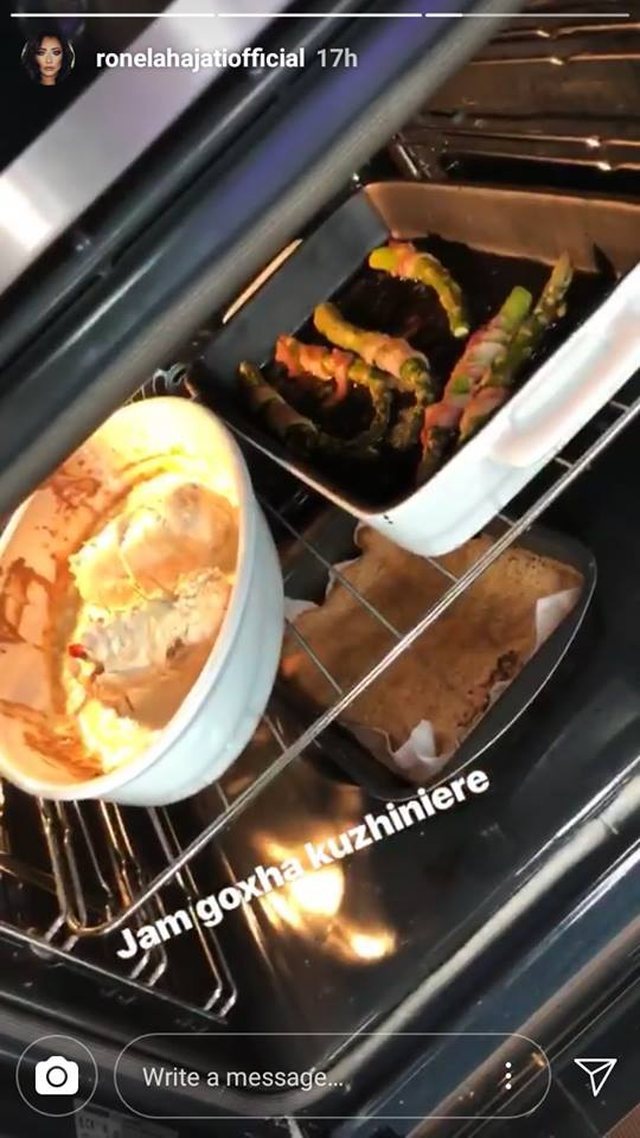 Adrola Dushi - Albanian beauty Adrola Dushi after her divorce has been very much commented in the media. As you know it lives between Tirana and America and often because of work you have to travel to the US where you spend a lot of time with the Jessica Berberi./Xing.al model.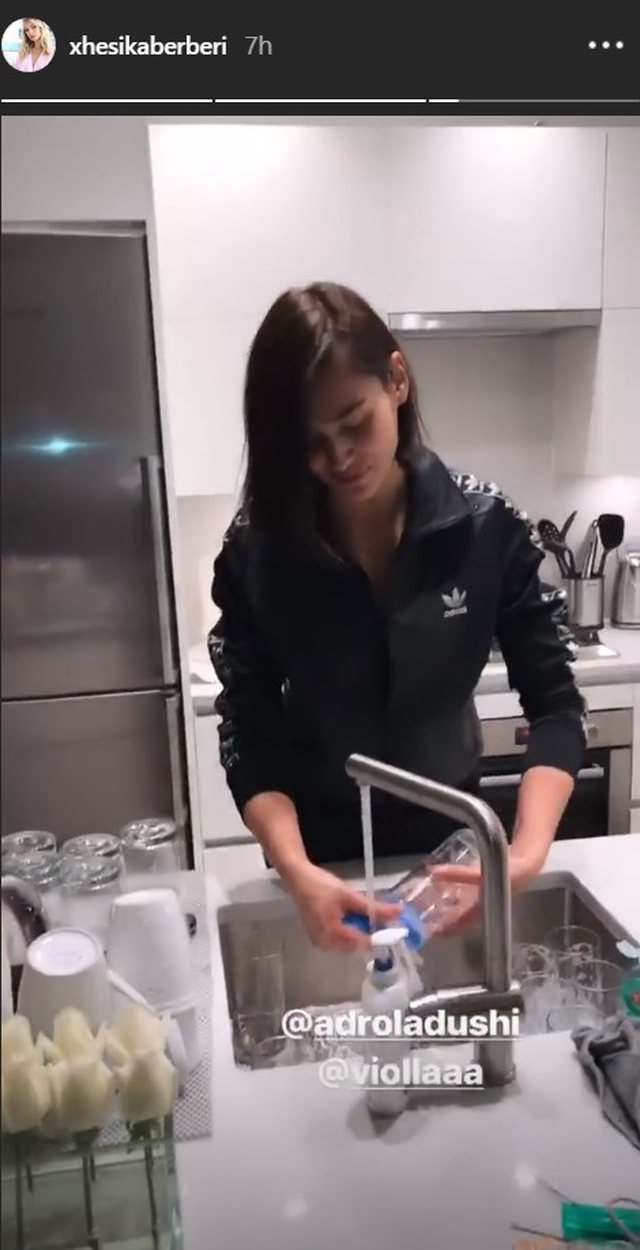 Exactly Jessica has discovered that Adrola is a home-bride through some of the posts shortly before. In the videos published by her, Adrola was seen as she washed dishes and glasses, writes Xing.al. "I came to visit my wife and respected me," Adrola joked in the video, while Jessica replied: "Gocë për shtëpi, bravo" ./ Xing.al.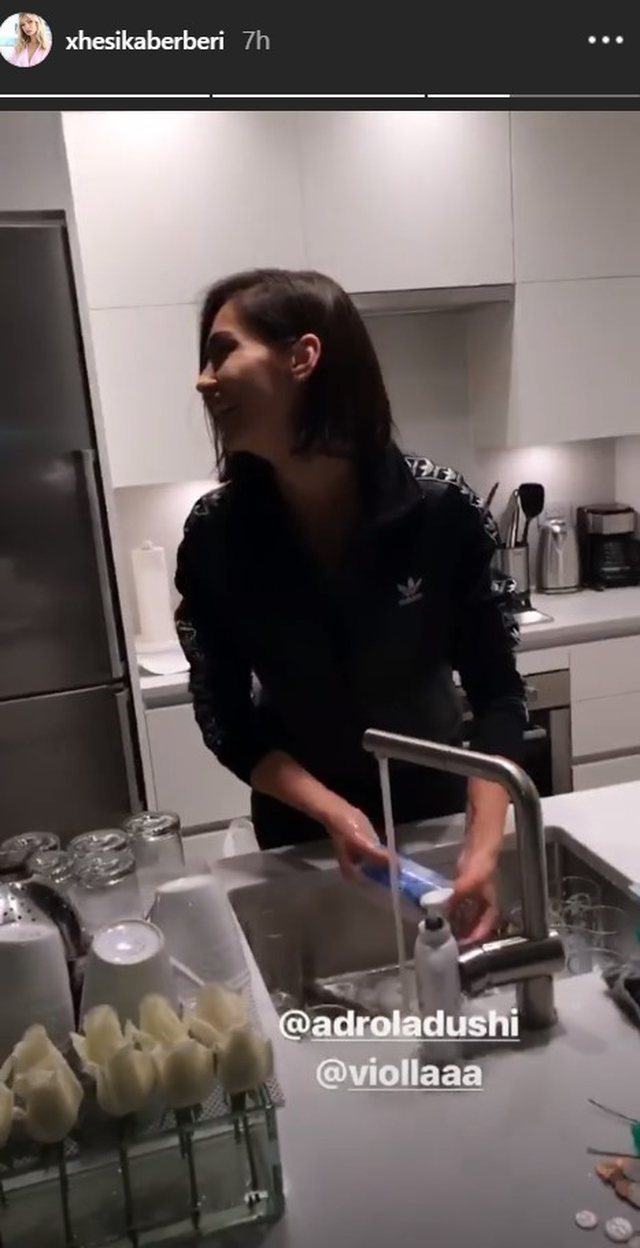 Jensila Pere - Also a former resident of Big Brother Albania, Jensila Pere has shown that it is not at all a problem to do housework. She recently published some video appearances in the village while wiping off the yard, writes Xing.al. "Blessed who will turn the door off," wrote the former moody humor near the videos that were commented during. / Xing.al.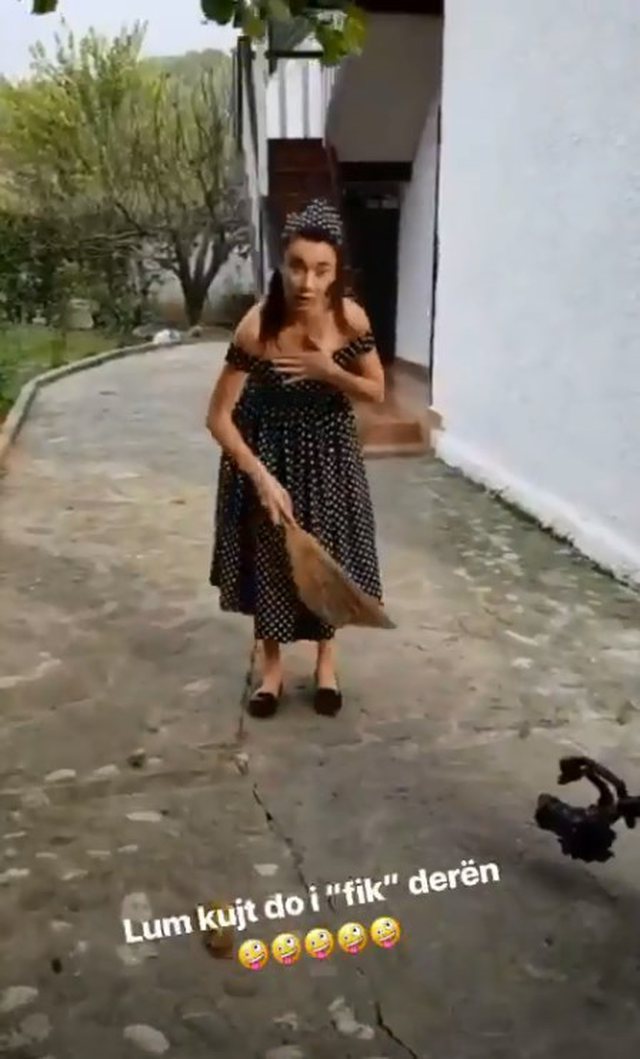 Olta Gixhari - The well-known actress Olta Goxhari has often shown that I do not need a man because any work that has to do with the home can do it myself. The blonde beauty recently published a video featuring painting the only house, writes Xing.al. Dressed very simply, in the post Olta appeared with a brush in her hand as she slammed the walls. This video was commented during that time and fans complimented Olten for her simplicity. / Xing.al.
View this post on Instagram
Enca - The famous singer Enca has discovered that besides numerous engagements she tries to care for her home and family. / Xing.al.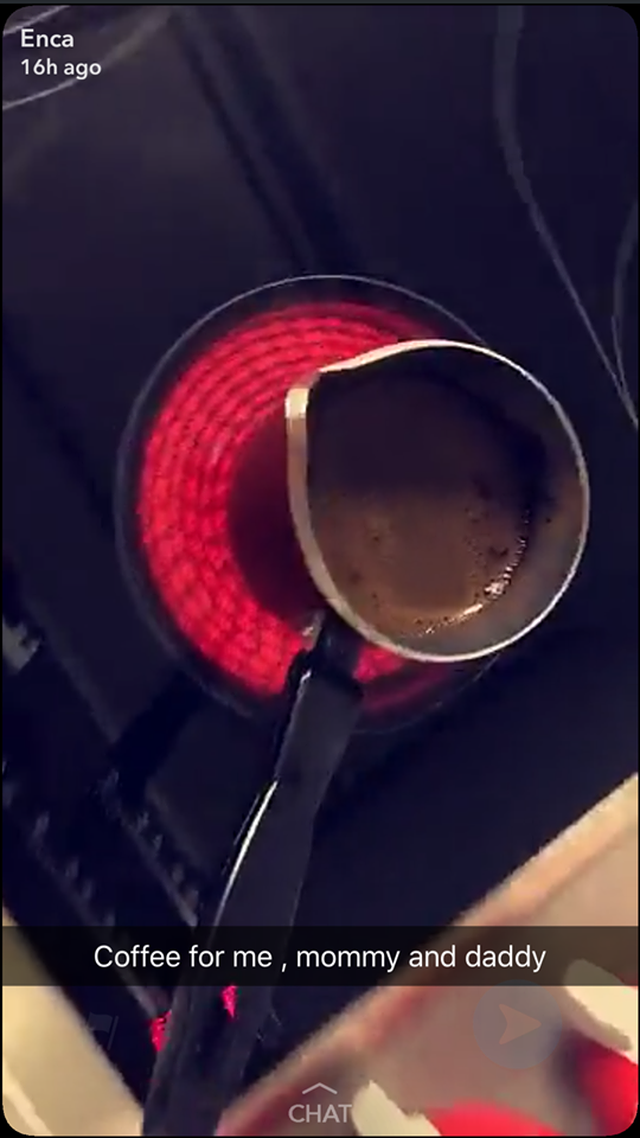 Enca through various posts has shown that I know how to cook and even often does Turkish coffee for her parents and grandparents./Xing.al.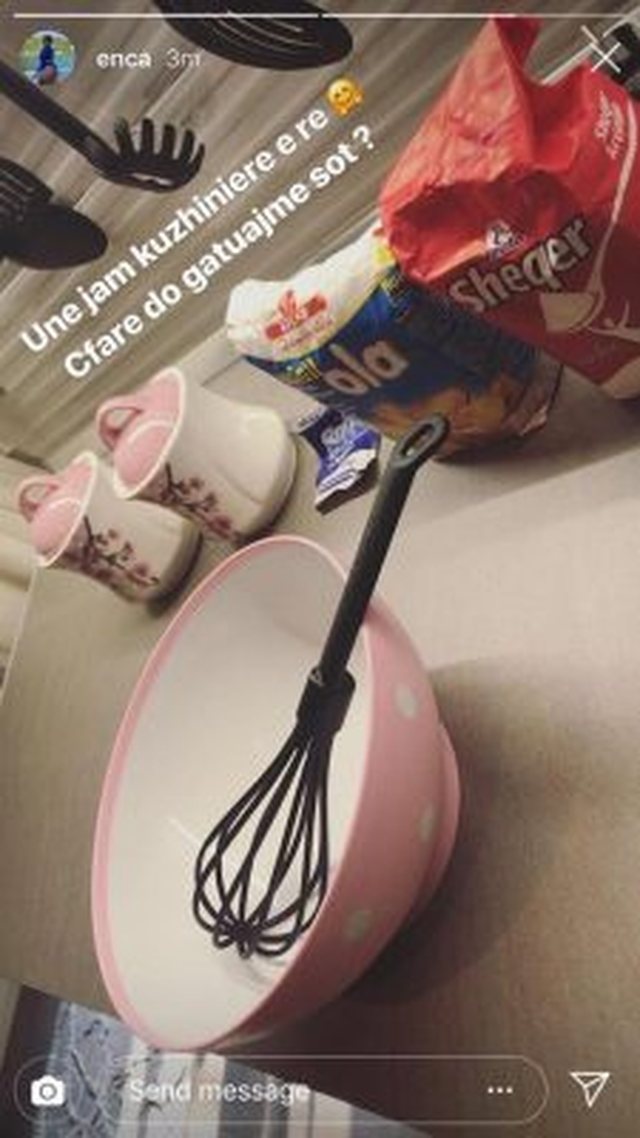 Xhesika Berberi - The famous model Jessica Berberi does not forget to show that she is a guest girl even when on vacation, writes Xing.al. The model a few years ago was in the Bahamas along with her friends and through videos she showed that she had cleansed the entire flat where she stood and also had cooked for the night of Kadr. / Xing.al