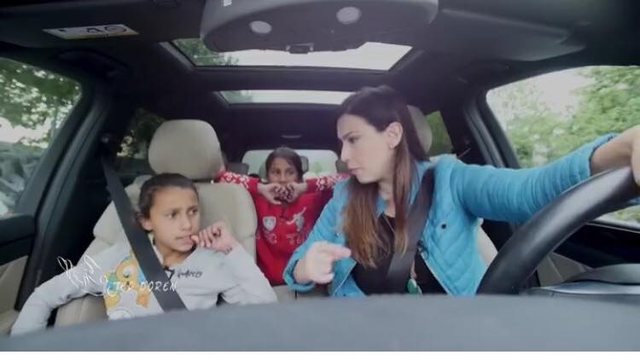 Yesterday evening, Valbona Selimllari has published a video clip from her show "Give Me A Hand", where she is seen while traveling with two Roma children on the streets of Tirana. As they walk by car, Valbona and the two girls face a sad image where a mother is seen sitting on the sidewalk with the baby in her arms.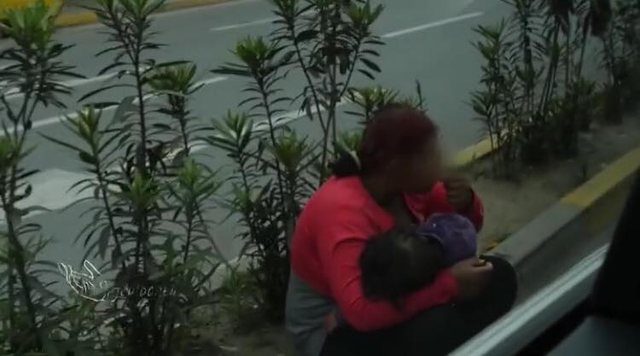 "How can you get that child on my way, how can you get it out? How are you doing? The Social Center has, before you give it, "Valbona addresses the woman, and then the girls have told her that the woman in question has a home because they know her.
View this post on Instagram
However, this video has been commented by many of Valbona's followers who have been turned against and with their comments opposed to Valbona.
"Forgive me seriously? By what right do you use the image of your child in the car? And what is the worst of what is right exposing to a risk that you can not even realize how great it can be to use this child's 'sincerity'? And I do not want you to even enter the debate on social centers and money, "one of the followers said, while another writes: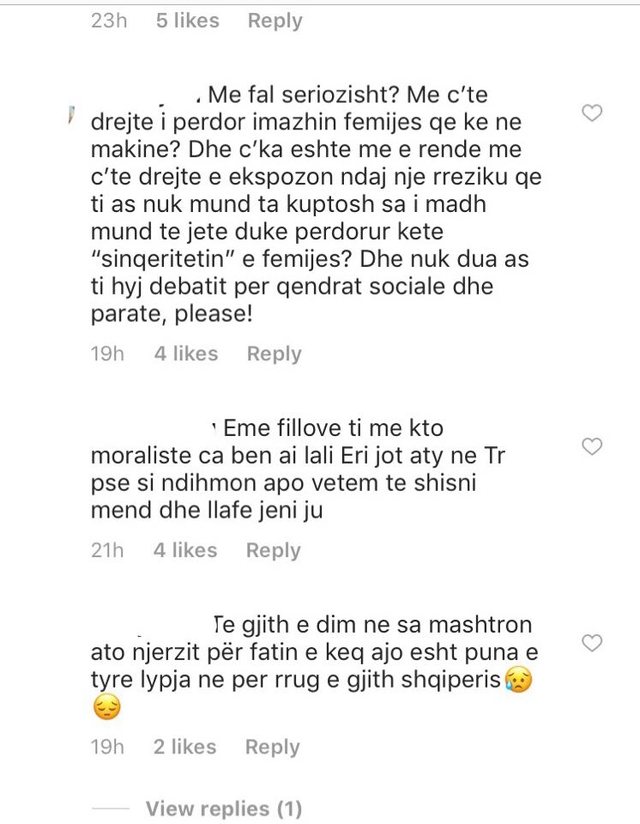 "But where are these social centers aman? You have made your belly open to us as a lover. If that lady did not really have a need to inspect the Range Rover but inspect those who are in charge. Usually in Albania does not work because if there was a social center and you are concerned about the fact that the lady has taken out the baby, so is the social service and takes it. If you do not have anything to do and p ... showing what's wrong or not, "another writes, but Valbona decides to reply.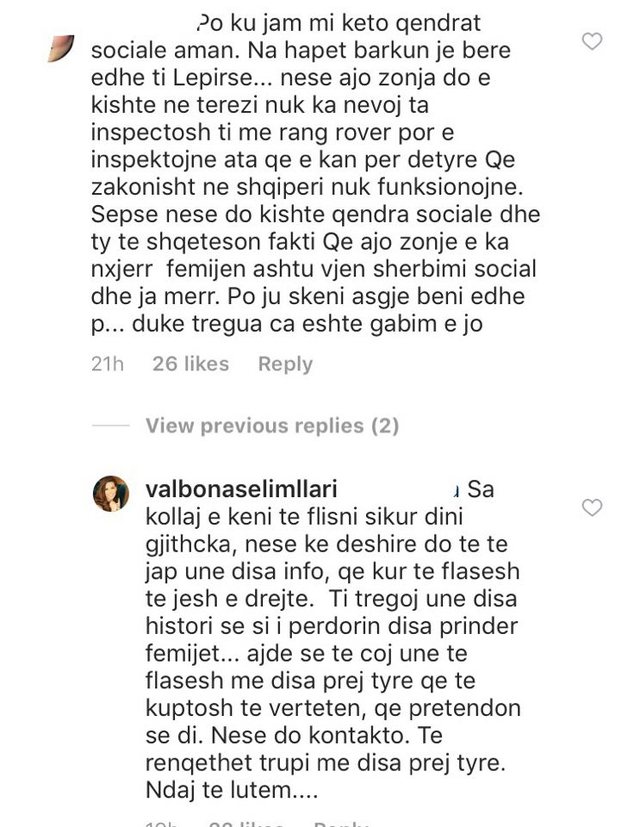 "How easy are you to speak as if you know everything, if you want to give me some information that when you speak to be right. You tell me some stories about how some parents use children. Let's get you to talk to some of them to understand the truth that you know I know. If I will contact you. Get rid of the body with some of them. So please, "wrote Valbona as he did not stop there and returned to some other commentators.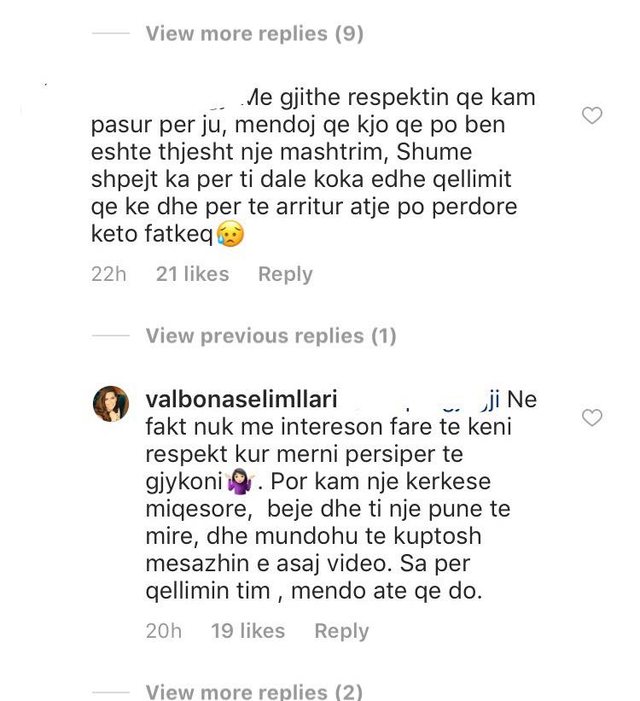 "I do not really care about you when you take the judgment. But I have a friendly request, do and do a good job and try to understand the message of that video. As for my purpose, think what he wants, "concludes Valbona.