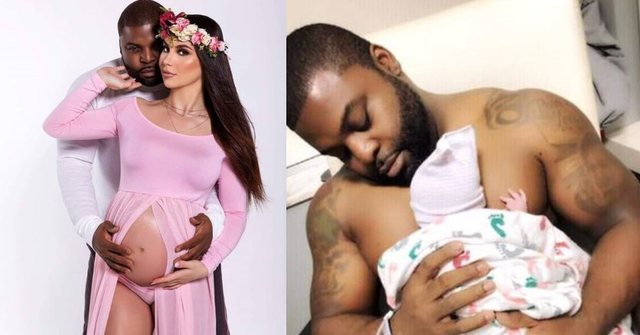 A few days ago Linda Halimi shared with the public the good news that she had become a mother for the first time. The singer brought in a girl from a marriage with rapper Davon Edwards.
Linda and Davon placed the daughter named Kaimina, meaning "Ocean Power", and immediately after the birth, they published photos of the little girl.
However in these pictures Kaimanas does not look like face and by a comment, Linda has revealed today the reason.
"I will soon be releasing her angelic face," he says, "it's just too small for just 8 days!