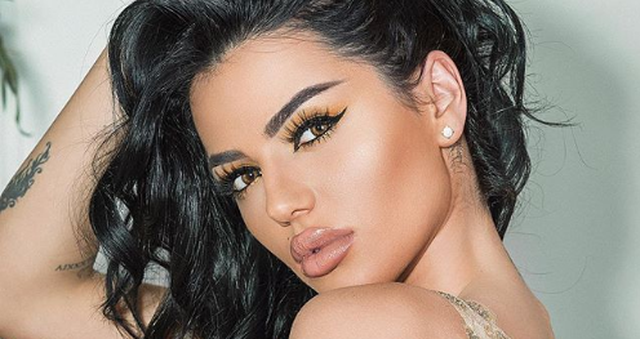 Singer Morena Taraku is one of the most commented women of Albanian showbiz and one of the most trained in the social network Instagram. Her sex postures do not pass without the attention of fans who compliment her not only for her beauty and body shape but also her dressed style.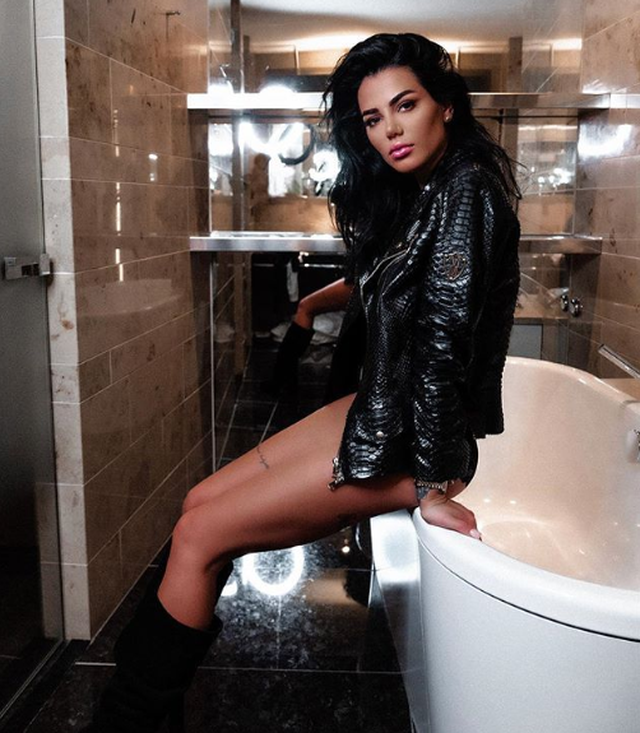 Today, Morena has surprised everyone with a few posts at Instastory where he broke off in insults to a person who decided to leave it mysterious in the eyes of the public.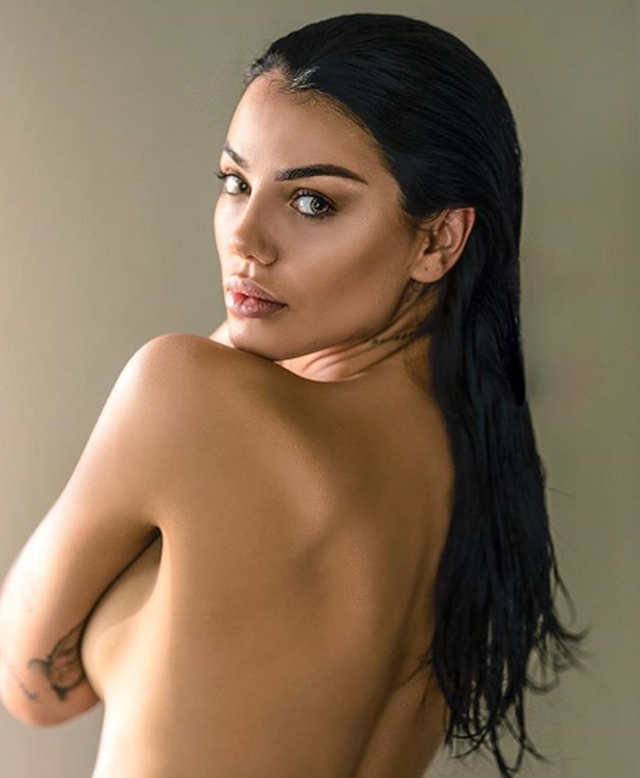 "Time to tell you something: How much I would like to tell all of you for me, those I love and those I love." Make me love that piece of love I have for my people, but not for those who have labeled it as false.
You have no face to see me because you feel sorry for yourself how much you are lost. But my real friends are still in front of my face and I see them every day, "Morena writes.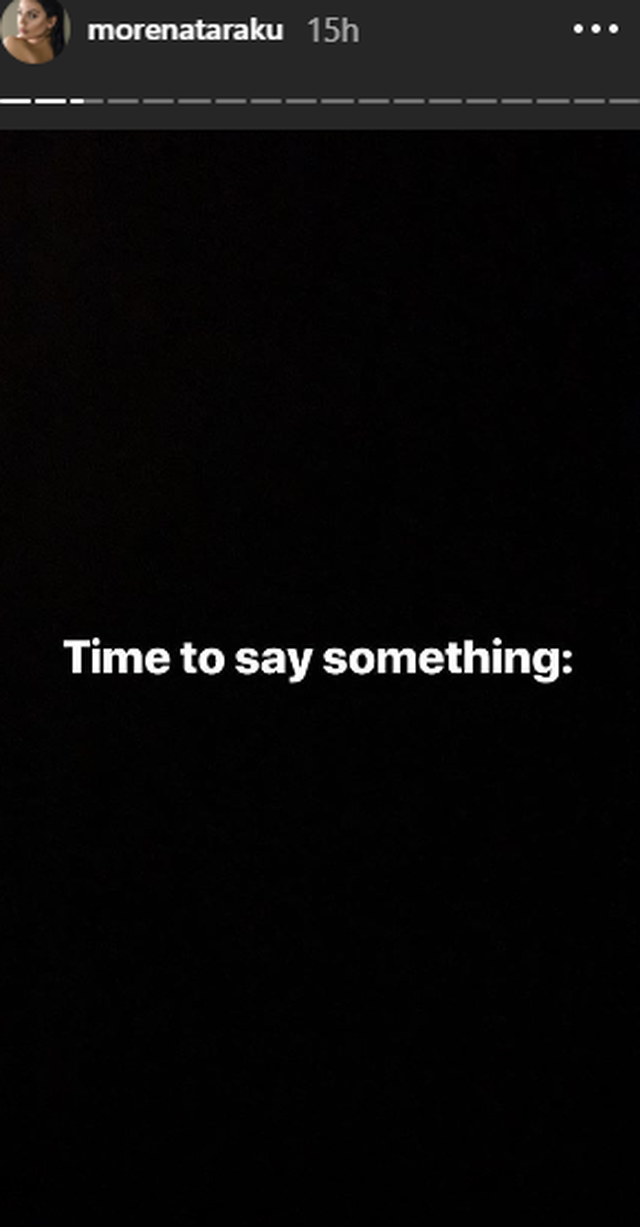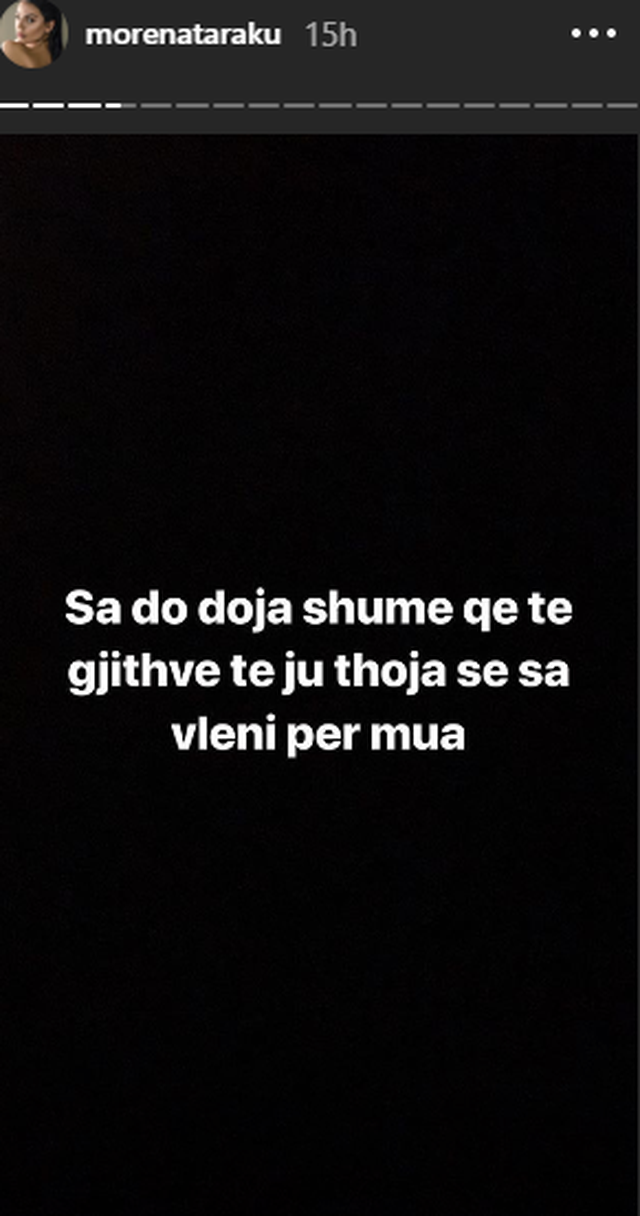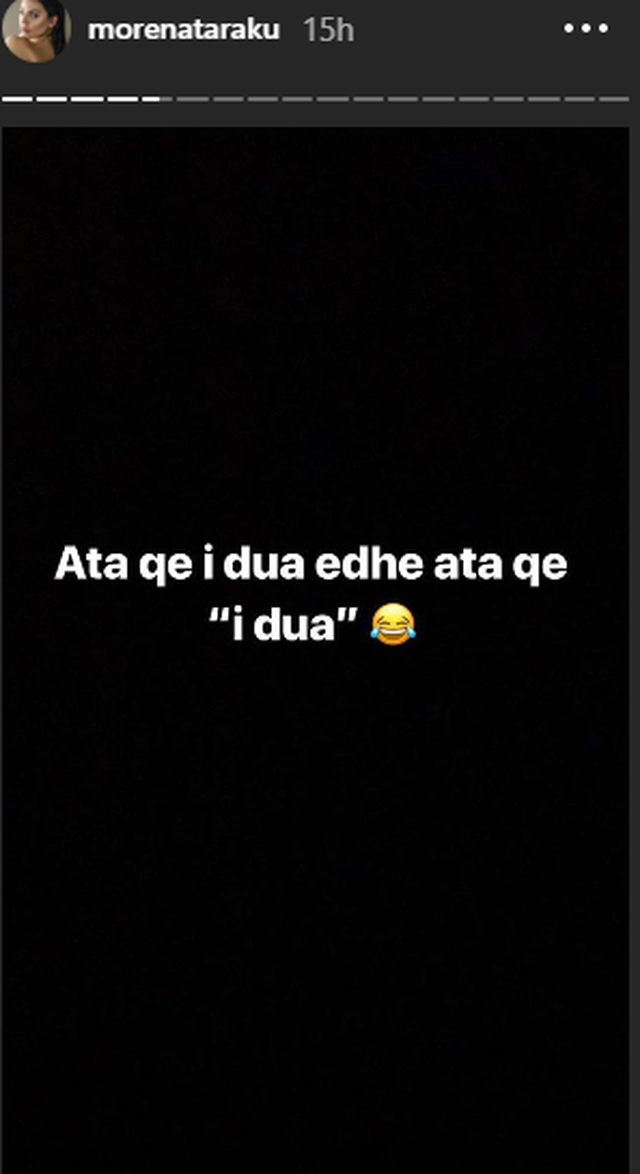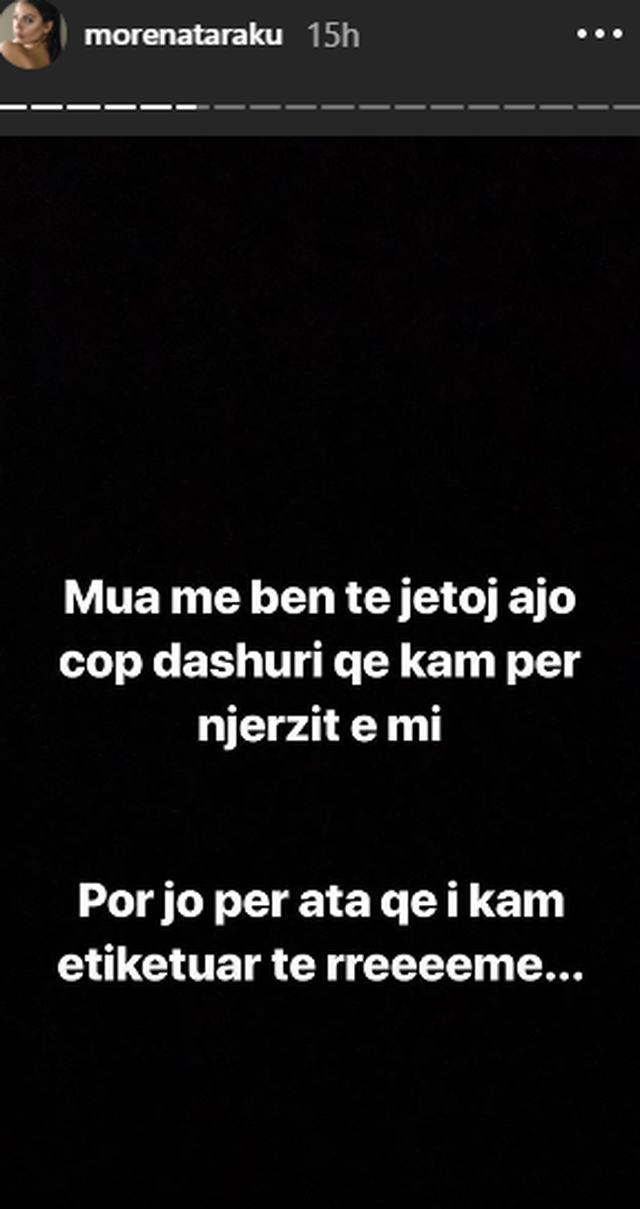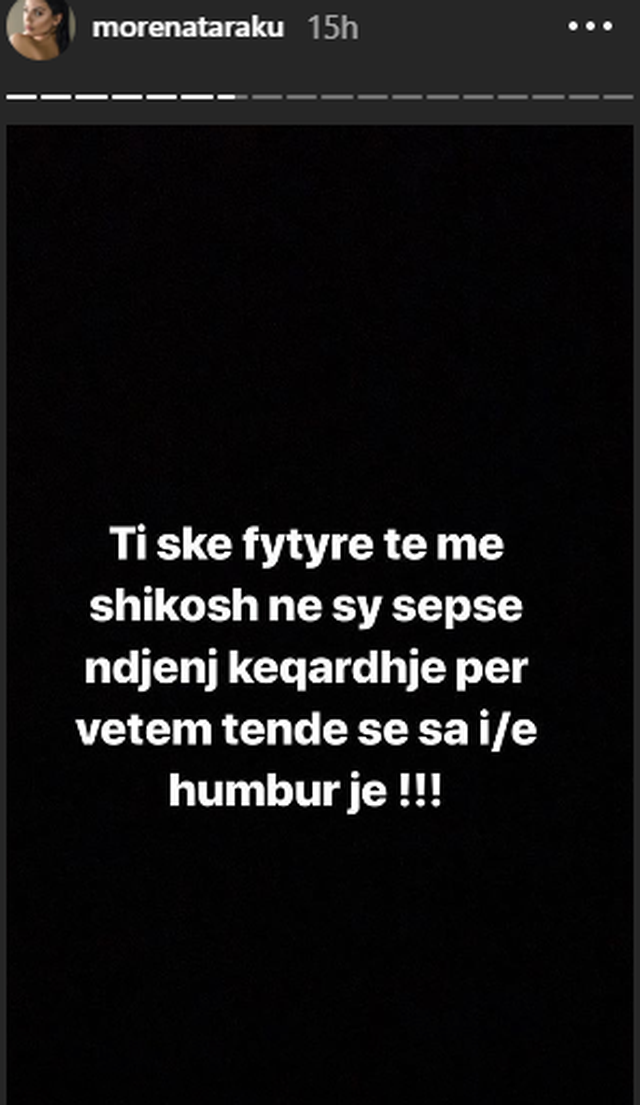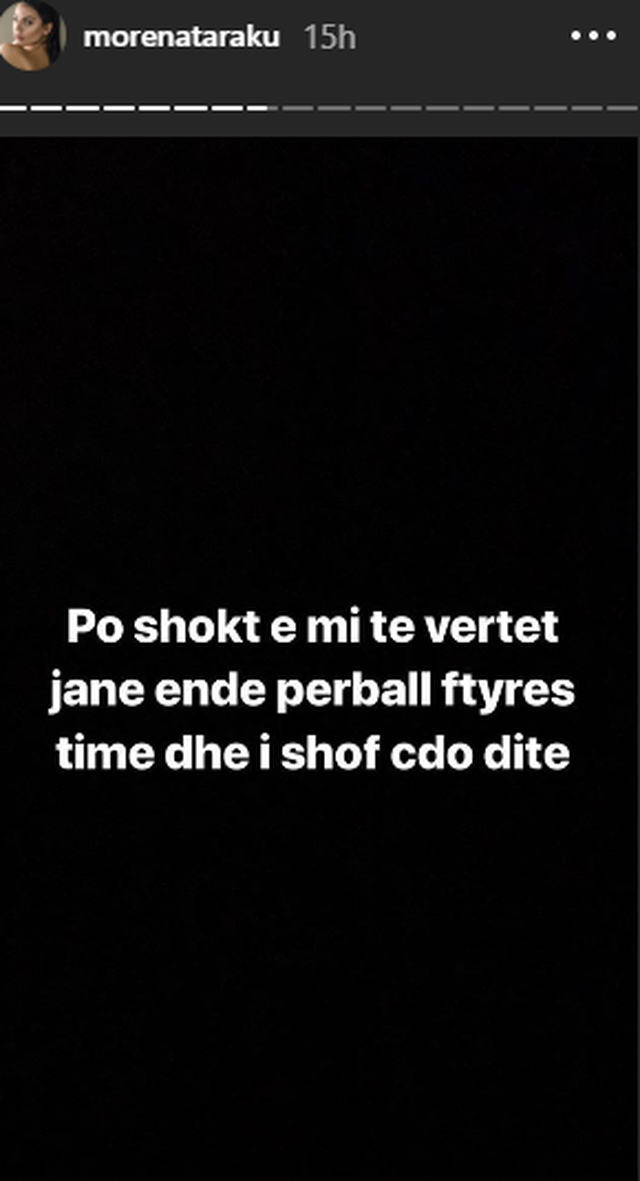 "You're just a lie, you're nothing more than a shit shit, you live a day orphan because you never were, nor will you be good, and for the mute pieces that I miss and lose in this world I will never be bored because you were just a shit in my life and you will always be there, or you've just been a compiler, "the singer continues.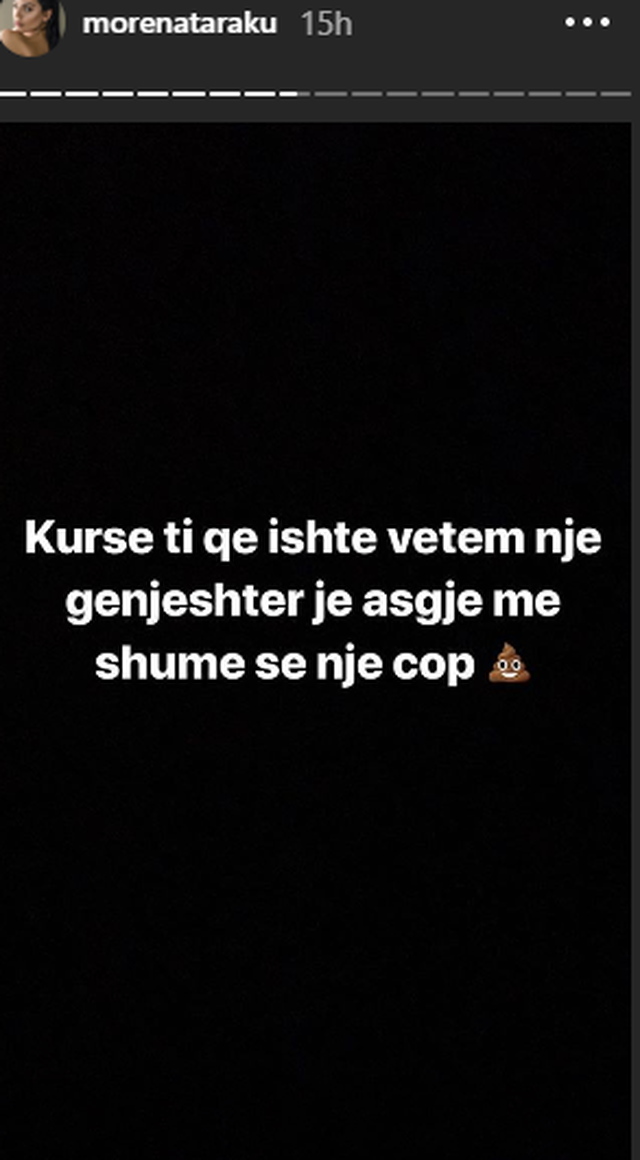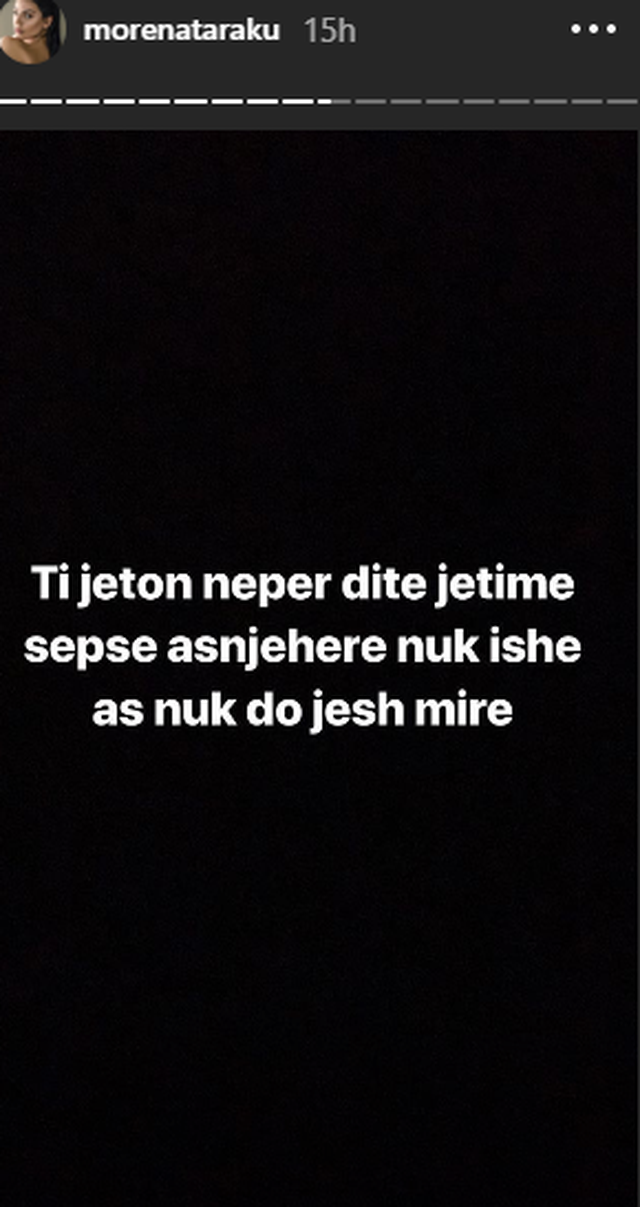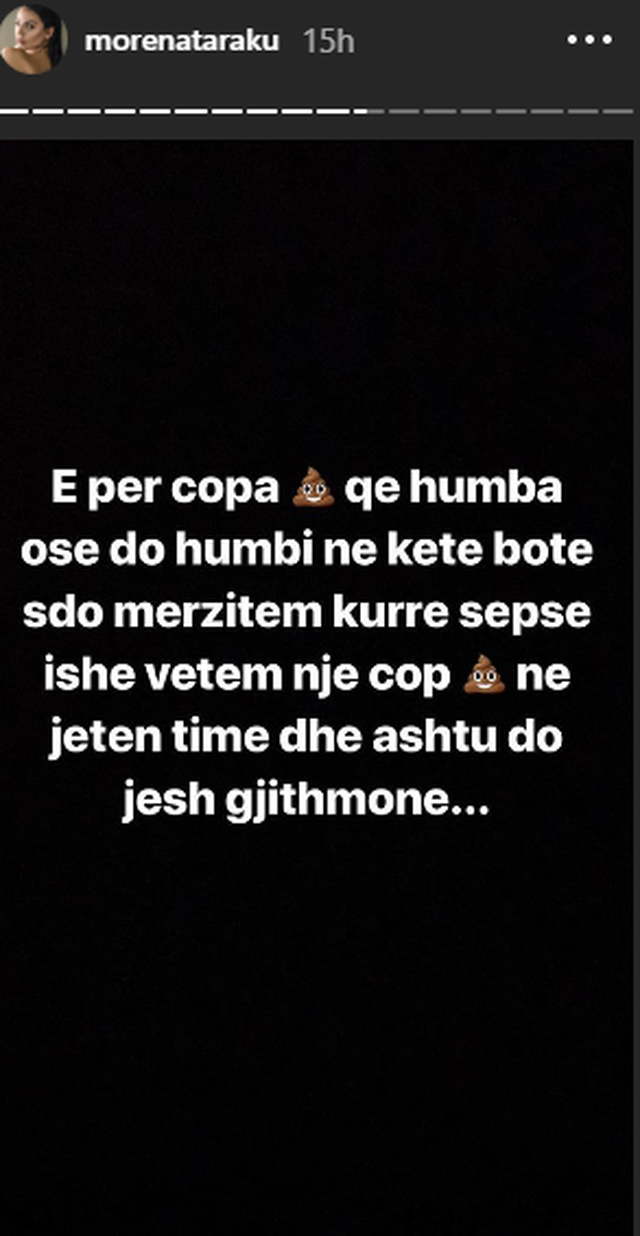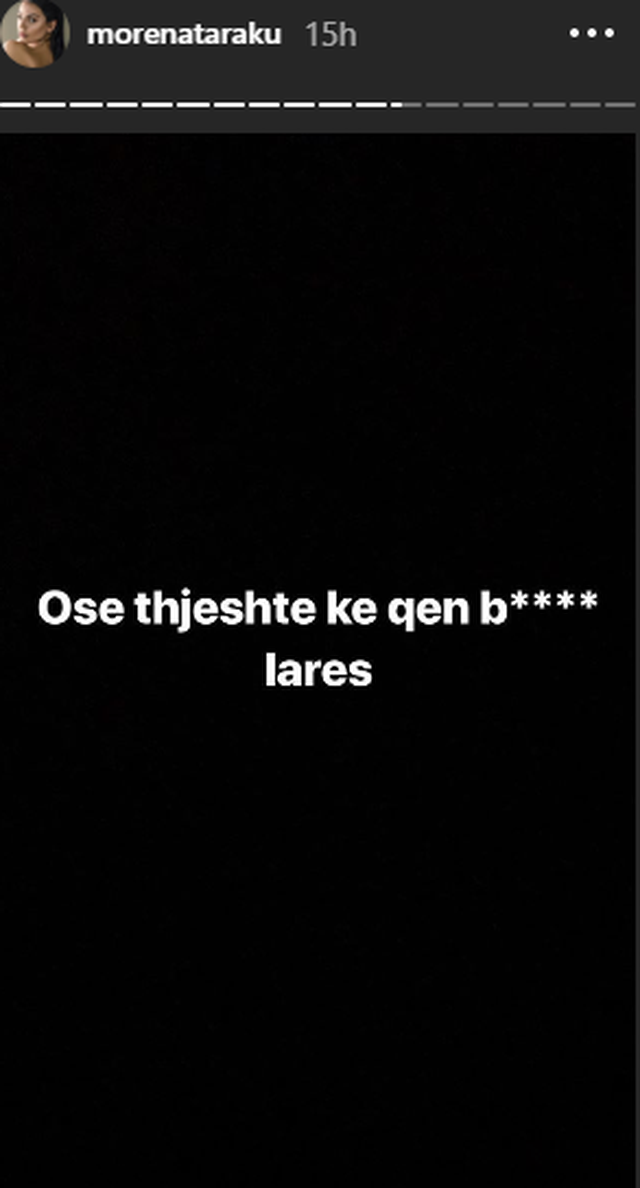 "Of course, I needed or missing someone close to you, but I did make a tag, but be famous and tell it so I know who it is," she concluded.