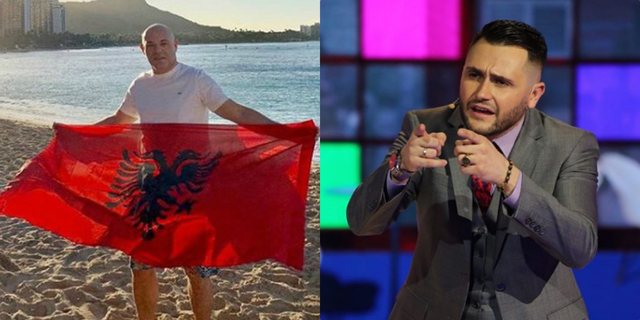 November 28 found Blendi Fevziu in Hawaii, where he congratulated all Albanians for the holidays through a picture he posed with the Albanian flag.
"Happy Anniversary of Independence, Happy Birthday Party!" - Blendi wrote in his post on Instagram, but his throat noticed anyone besides Bes Kakaku.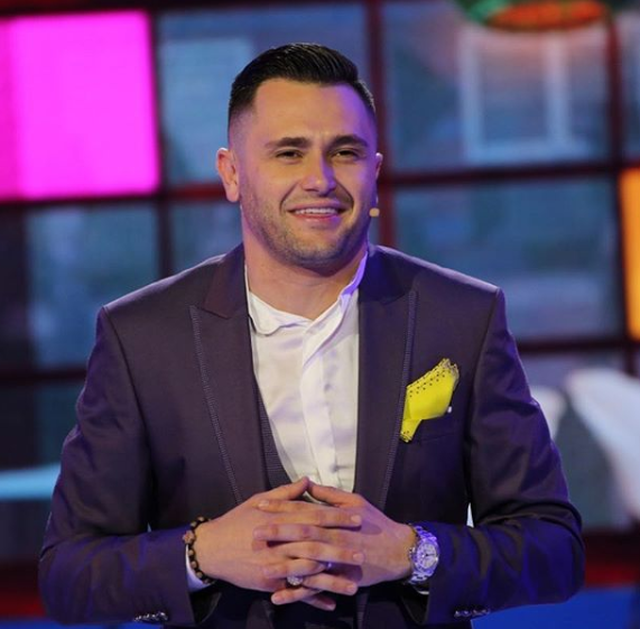 The actor of humor has noticed that the flag with which Blendi hailed the Albanians was Chinese and I have told the journalist in the comments.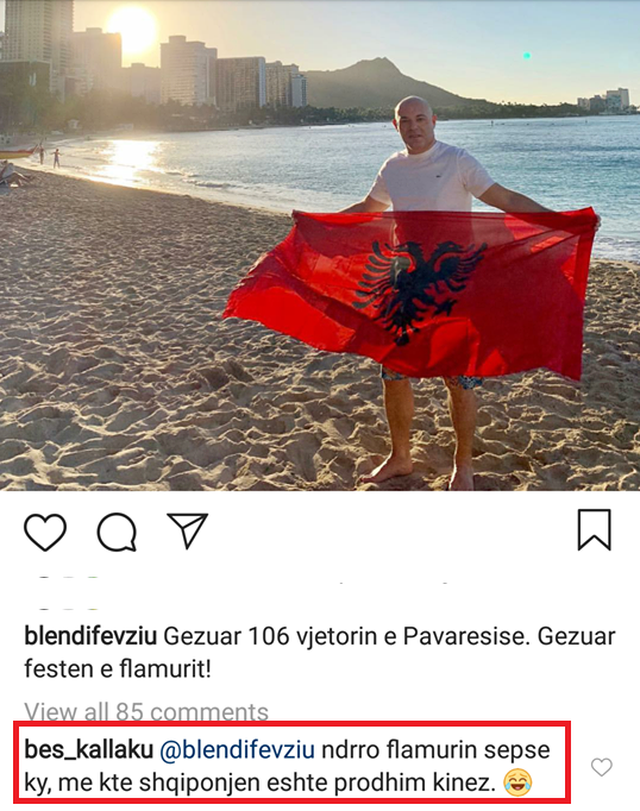 "Change the flag because this with the eagle is Chinese production" - wrote Besi.