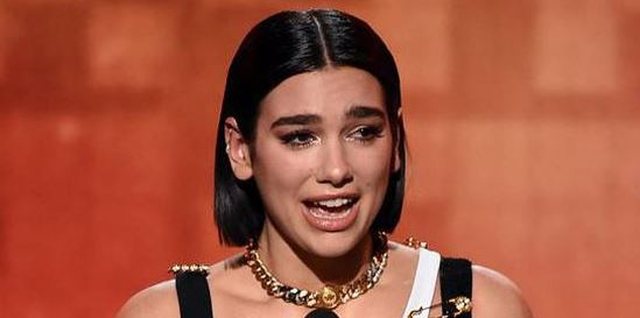 Last night, Albanian singer Dua Lipa snatched two of the most important awards during the Grammy Awards ceremony.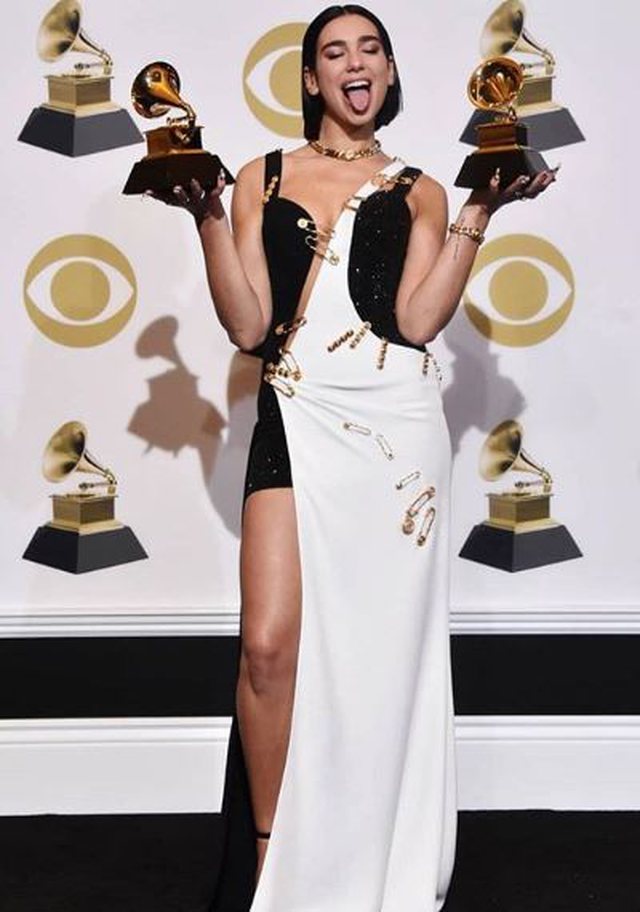 She won the "Best Rhythm Song" and "The Best New Artist" award, but in her thrilling speech, she has had an embarrassing scene.
The organizers have started the closing speech music in the middle of her speech, but in spite of that, Dua has continued to deliver the important message to all fans who were applauding at those moments.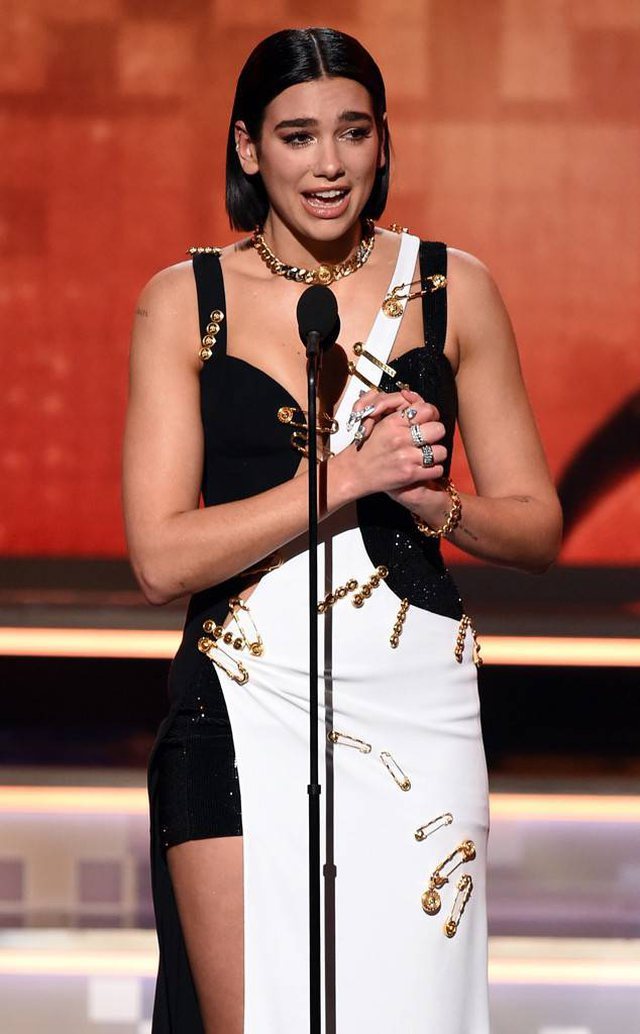 What I want to tell you is how honored I am to be nominated with so many excellent female artists, because this year we have really grown up a lot, and I would like to say thank you to the fans which have allowed me to be the best of myself. I want to thank my team and my family. "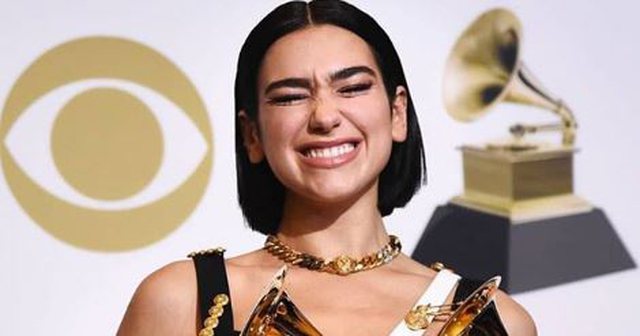 "I am very nervous, excited and grateful, and something I really want to say to anyone who does not understand how special it is to have a different story, a background of life differently, a name that honors its roots, just have to you know that regardless of what you have, what you have or what you believe, do not let them enter your dream road. "" It's the proof that you can do whatever you want in the mind, "Dua Lipa exclaimed.
Below you can follow the moment when Duo's speech is interrupted with the music set in the background.