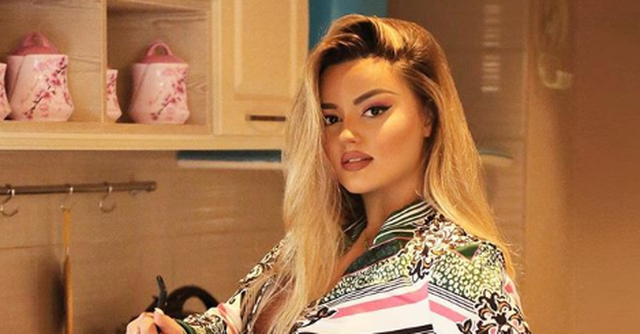 Enca singer is one of the most commented women of the Albanian showbiz in the media and social networks, where she has collected 1 million followers and her posts always attract the attention of fans.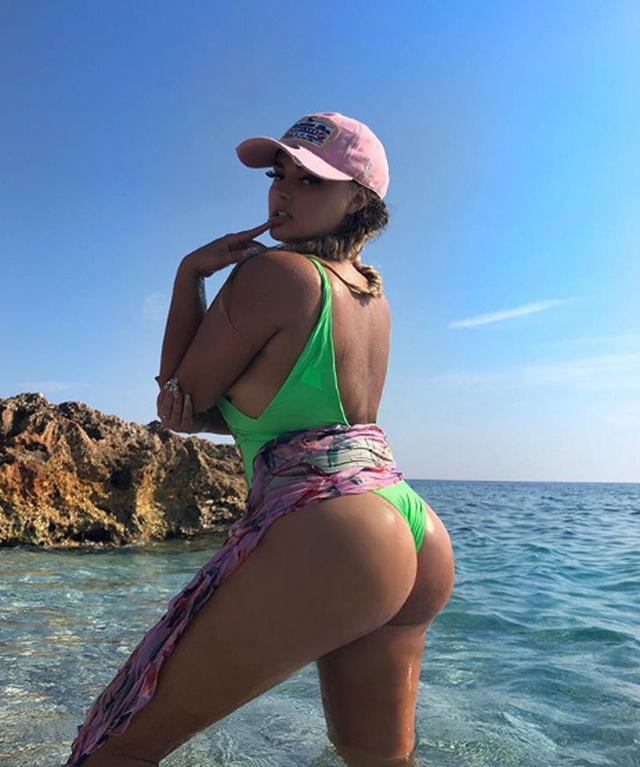 But recently, the singer was revolted at Instastory, as a page on Instagram had published an ill-fated picture as she was in the toilet.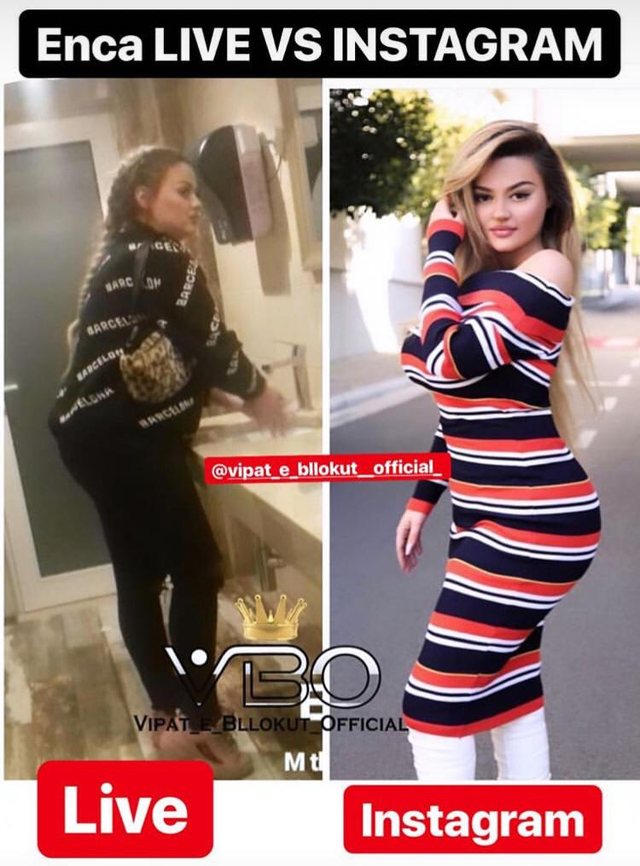 In an article on her profile, Enca calls pathetic people who have done this, ironizing that they actually queue for her in the toilet, and then write badly for her.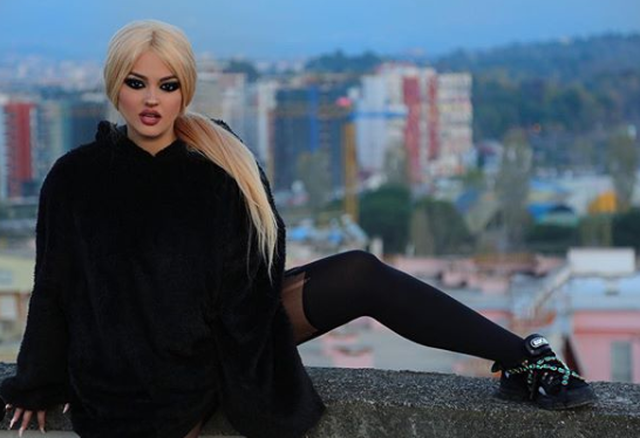 "Do you know what pathetic is? People who queue in public bathroom and wait for me to come and take pictures.
People stand in line to make pictures after I have done the excrement.
Surely they wait in line to make my picture and my crap too.
Do you know what is more pathetic? People who compare my picture just get out of the bathroom with photos on Instagram, "Enca writes.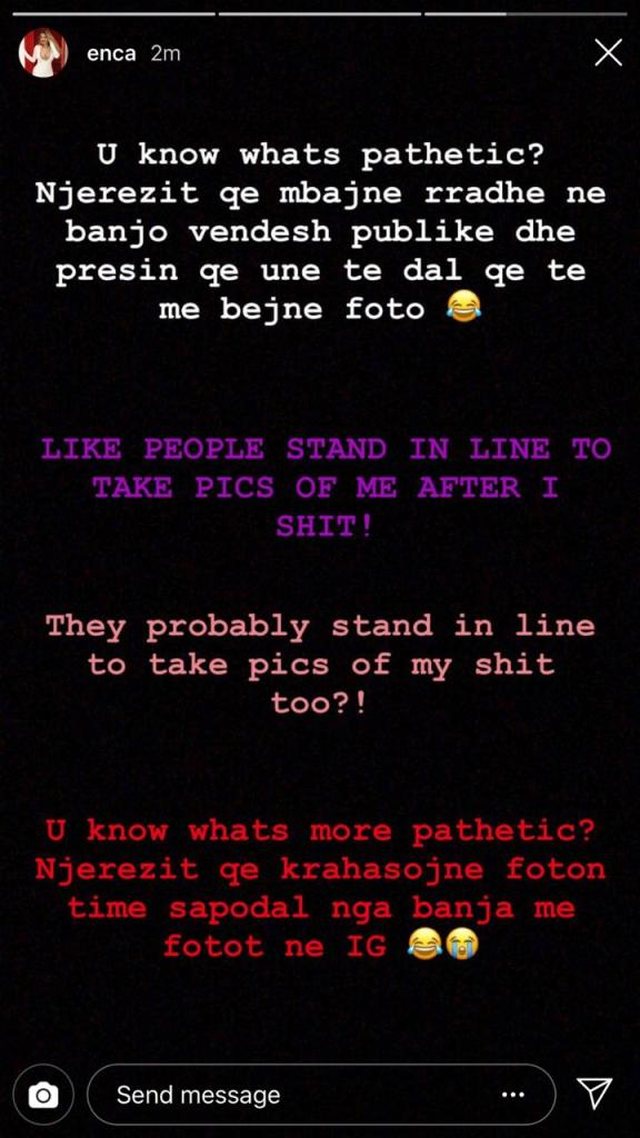 "Lecture to you losers: I am so precious and important that you photograph my crap, I am your Lord.
And as for the comparisons ... even in my worst days, I feel like the most beautiful creature in the world because that's what I am.
And so you have to feel all (except for the envious, you have my lord my crap), it is over.