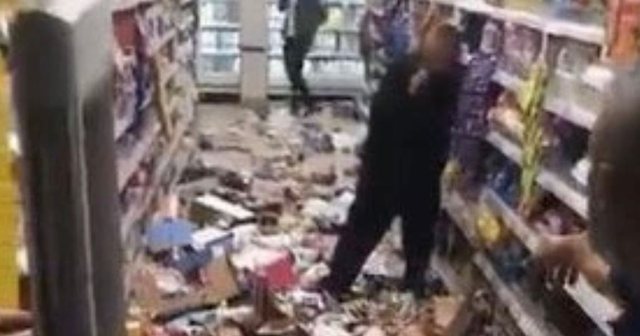 To prevent the spread of the coronavirus, many countries have already made it mandatory to wear the mask indoors and outdoors. Recently a customer at a supermarket in London refused to put on the mask in the face of employees who asked him to follow the rule.
Following this employee request, the customer started throwing every product from the shelves to the ground creating a real mess.
The client was arrested on charges of injuring and injuring persons after allegedly assaulting a staff member as well.