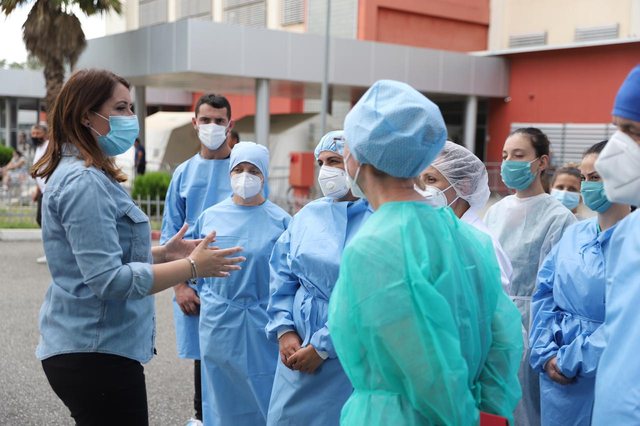 The Ministry of Health has announced that during the last 24 hours 1289 suspects for Koronavirus have been tested and 273 new cases have been confirmed.
The geographical distribution of cases is as follows:
192 cases in Tirana,
17 cases in Korça,
12 cases in Lezha,
10 cases in Gjirokastra,
8 cases in Shkodra,
7 cases in Saranda
5 cases in Kavaja,
4 cases in Durres,
3 cases in Fier,
2 cases in Kurbin, Kamza , Tepelena, Gramsh
1 case in Lushnje, Mirditë, Mallakastër, Mat, Divjakë, Malësi e Madhe, Patos
Currently in the Infectious Diseases Hospital and "Shefqet Ndroqi" 259 patients are being treated, 20 in intensive therapy of which 3 patients are intubated. In the last 24 hours, 44 citizens have been cured, bringing to 10,001 the number of people cured in the country since the beginning of the epidemic.